A List of 20 Top Rated Baby Products
Welcome your precious new arrival home with top picks for at home or on-the-go. This list features baby products highly recommended by moms across the country.
Best for Baby's Nursery to Baby Sleep Products
With many nursery items to choose from, moms have shared their favorites for their baby's nursery. Here are our top choices for your new nursery, based on high ratings and recommendations.
Graco Story Customizable 5-in-1 Convertible Crib with Drawer
This convertible crib from Graco gives parents the freedom to customize the look with its reversible headboard and customizable artwork panel. This crib also grows as your baby does; it can be converted into a daybed or full-sized bed once your child outgrows a crib. It also features a space-saving drawer for storing baby essentials. Plus, it meets or exceeds safety standards, meaning that your baby will sleep safely and soundly in the Graco Story.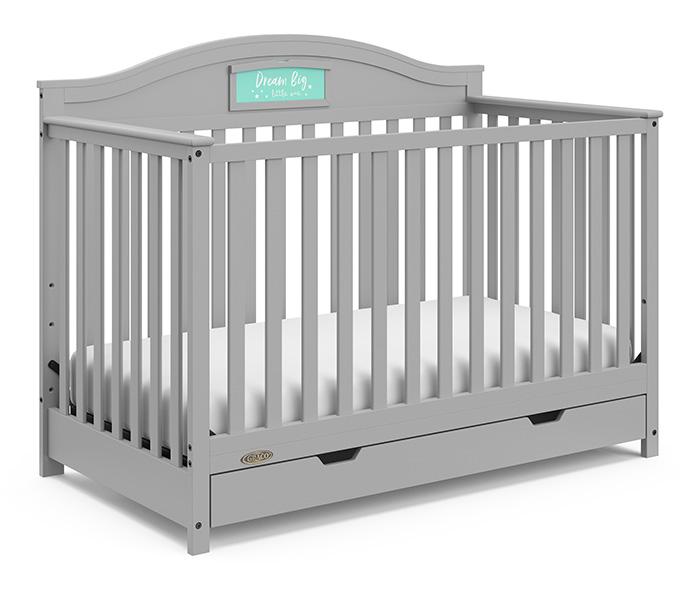 Storkcraft 4-in-1 Convertible Crib and Changer
The Storkcraft Crib and Changers delivers versatility and style to any nursery. Like our previous choice, this Storkcraft crib and changing table also grows as your baby does. It can be easily converted into a toddler bed, daybed, or full-sized bed, while the changing table can be detached to use as a nightstand. With three spacious drawers, there is plenty of room for nursery essentials. It is also constructed with your baby's safety in mind, featuring non-toxic finishes, while meeting or exceeding safety standards.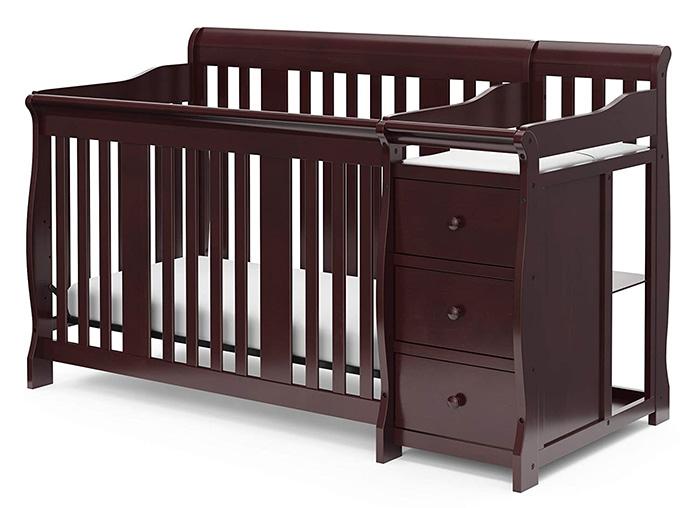 BUY AT WALMART BUY IT ON AMAZON
Graco Premium Foam Crib Mattress
The Graco Foam Crib Mattress is a must-have for any nursery. Made of foam that is the ideal firmness for safety, the mattress fits any standard full-sized crib or toddler bed. It comes compressed in a lightweight and easy-to-carry box to make getting it into the nursery a breeze. The mattress is also Greenguard-certified, meaning that it is free of prohibited phthalates, lead, and mercury, and meets all applicable federal flammability standards.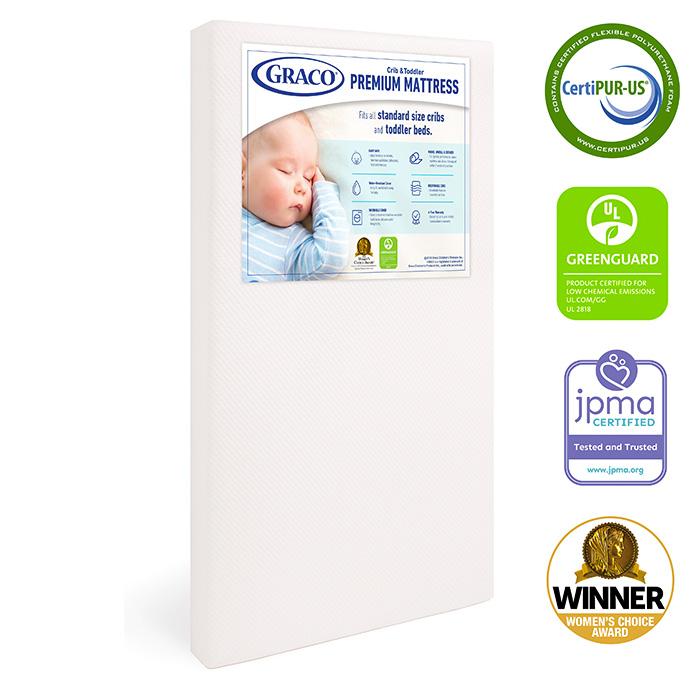 BUY AT WALMART BUY IT ON AMAZON
Storkcraft Bowback Glider and Ottoman
Relax with your baby in style with the Storkcraft glider and ottoman. With a gentle, gliding motion, soothe and spend time with your baby while comfortably sitting on the padded chair. Perfect for a nursery, bedroom, or even living room, it meets or exceeds all US and Canadian safety standards.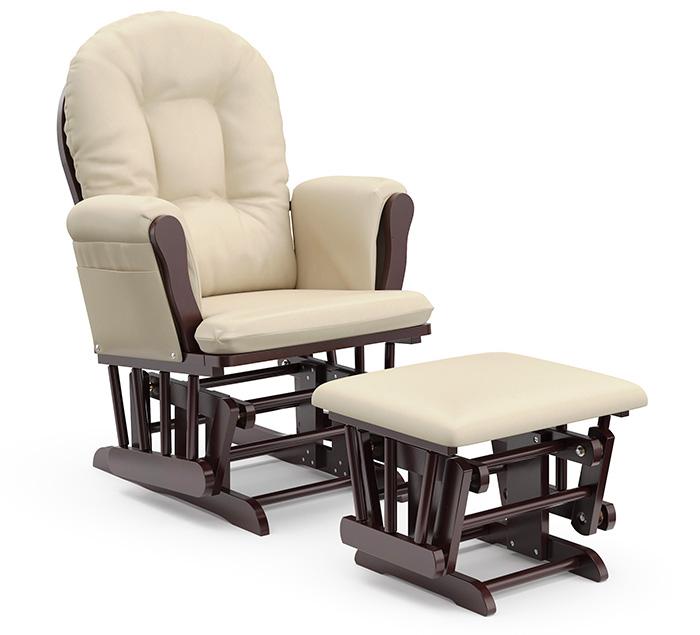 BUY AT WALMART BUY IT ON AMAZON
Best On-The-Go Baby Gear
We've made choosing the right on-the-go items for your baby easy peasy, with this list of highly-rated and recommended items loved by moms throughout America.
Skip Hop Grand Central Diaper Bag
Pack everything you and your baby need for a day out in this fashionable and functional diaper bag loved by moms. With three spacious sections, mom can store everything she and her baby need while keeping it organized and out of sight. Eleven pockets with two large exterior pockets and two insulted size pockets that fit extra-wide bottles ensure that everything you need has a place. It also comes with a machine-washable, cushioned changing pad.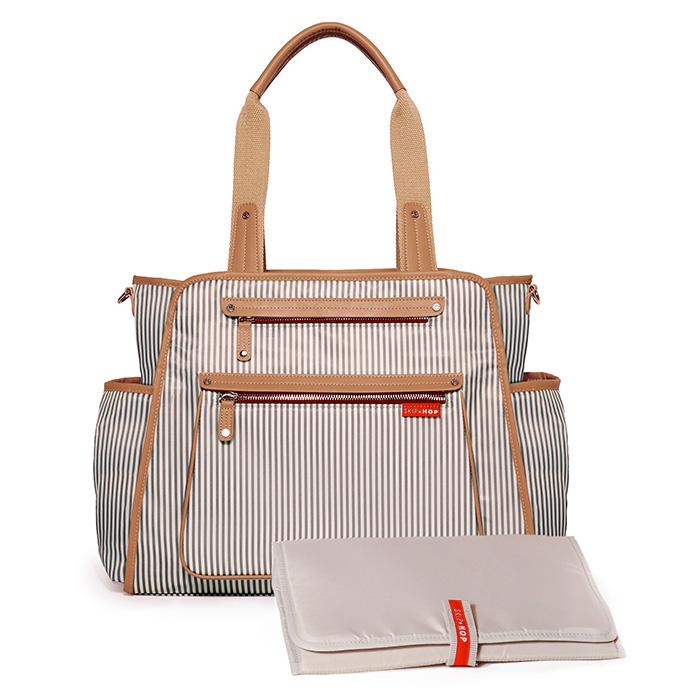 BUY AT WALMART BUY IT ON AMAZON
Joovy Groove Ultralight Umbrella Stroller
Moms love this lightweight stroller from Joovy Groove that only weighs 15 pounds, making it easy to take anywhere. It features a convenient carrying strap and a standing umbrella fold that allows it to remain upright even when folded. Plus, with a weight capacity of 55 pounds, it is great for both an infant or toddler.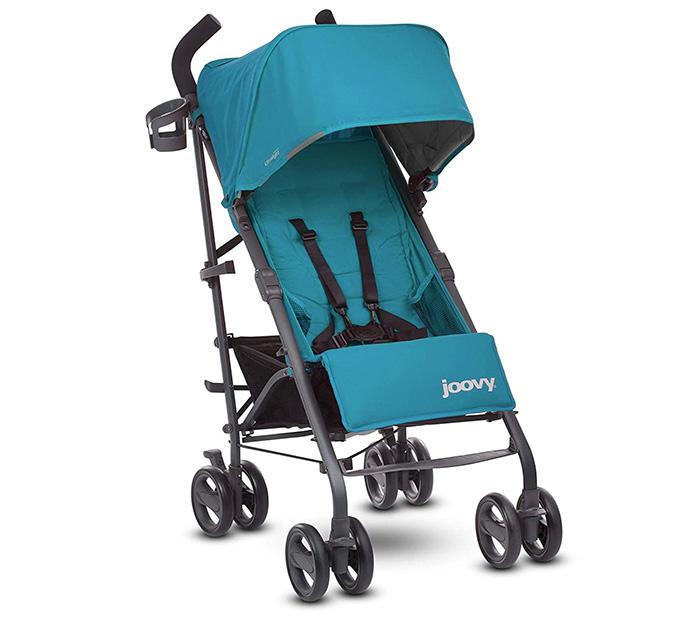 BUY AT WALMART BUY IT ON AMAZON
BOB Revolution Flex 3.0 Jogging Stroller
This stroller is perfect for any occasion and is a favorite of moms on-the-go. With mountain bike-style suspension, the stroller runs smoothly whether you're out for a run or strolling through the park. It features a compression-padded seat, for superior comfort, and adjustable handlebar for moms with different heights, and six storage pockets so that it fits everything you need for an outing.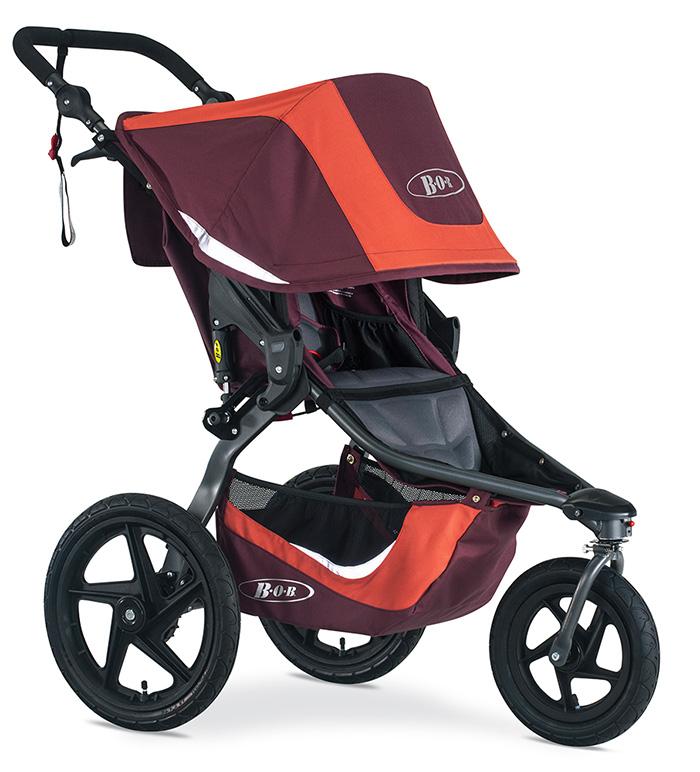 BUY AT WALMART BUY IT ON AMAZON
Baby Trend Lil Snooze Deluxe Nursery Center
Moms love how easy this baby activity center makes travel with their little ones. With a bassinet, changing table, and removable napper, this activity center easily folds away. It is also portable, featuring rolling, locking wheels.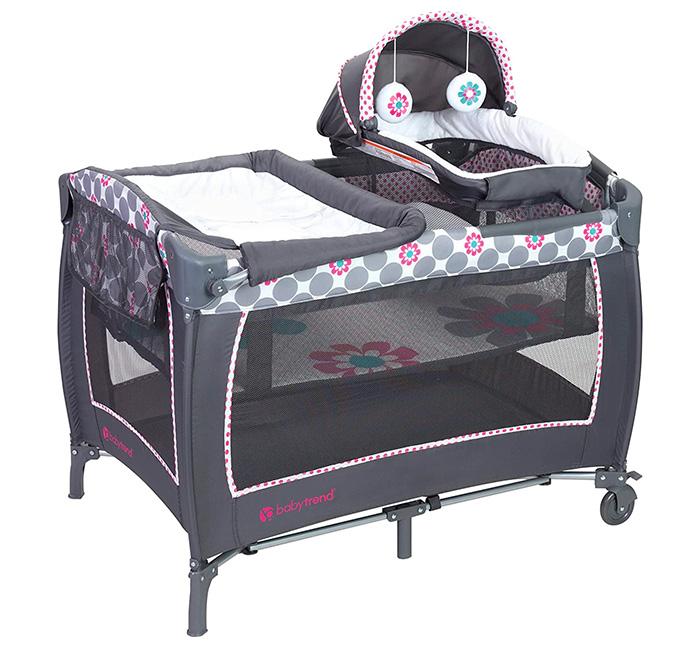 BUY AT WALMART BUY IT ON AMAZON
Best Baby Care Products
Your baby deserves the best, which is why we've found the top products for baby care. Moms across America have approved these picks with their high ratings and recommendations.
Vtech Digital Video Baby Monitor
Let your baby sleep while having peace of mind with this highly-rated and recommended baby monitor from Vtech. With a built-in intercom, you can talk to your baby from anywhere in the house while you see them in full-color or night vision. Plus, with the ability to pan and tilt, you can easily see every angle of the nursery for complete peace of mind.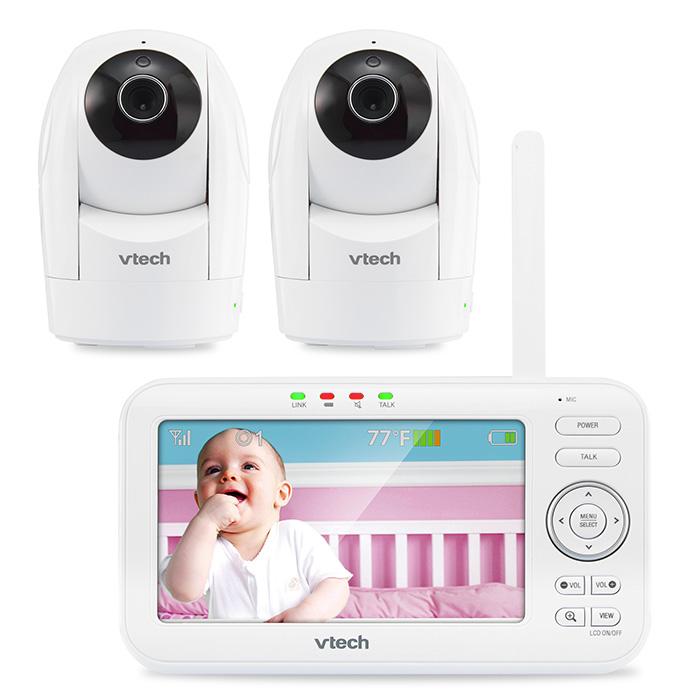 BUY AT WALMART BUY IT ON AMAZON
Baby Magic Calming Baby Bath
Moms understand the importance of creating a soothing environment, which is why they love this baby bath from Baby Magic. Lavender and chamomile are calming while the gentle formula is hypoallergenic for sensitive baby skin and sulfate, phthalate, dye, and paraben-free. Plus, with added aloe vera, your baby's skin will feel hydrated and soothed.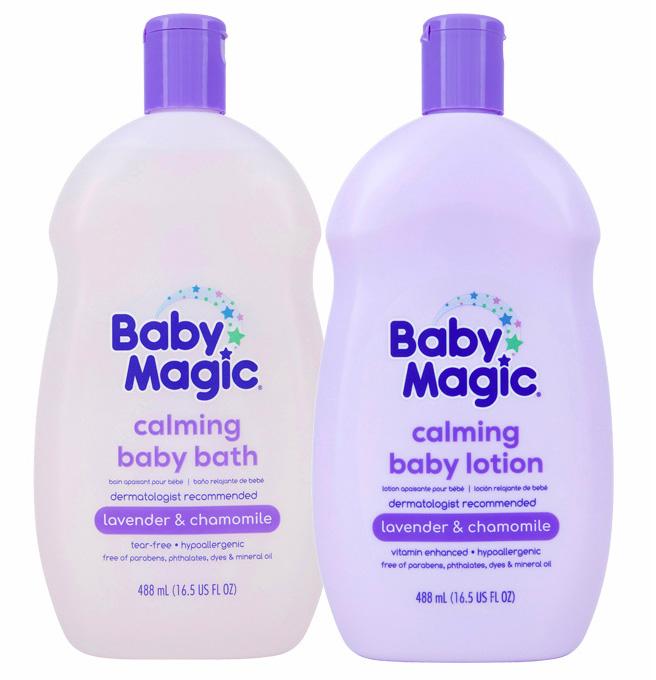 BUY AT WALMART BUY IT ON AMAZON
Braun ThermoScan 5 Digital Ear Thermometer
Not just loved by moms, Braun thermometers come highly recommended and used by pediatricians across the country. This digital ear thermometer is designed to give you peace of mind when your baby has a fever. With a prewarmed tip and unique guidance system for proper positioning, it ensures precise results. It also features a digital display, disposable lens filters, and an ergonomic handle.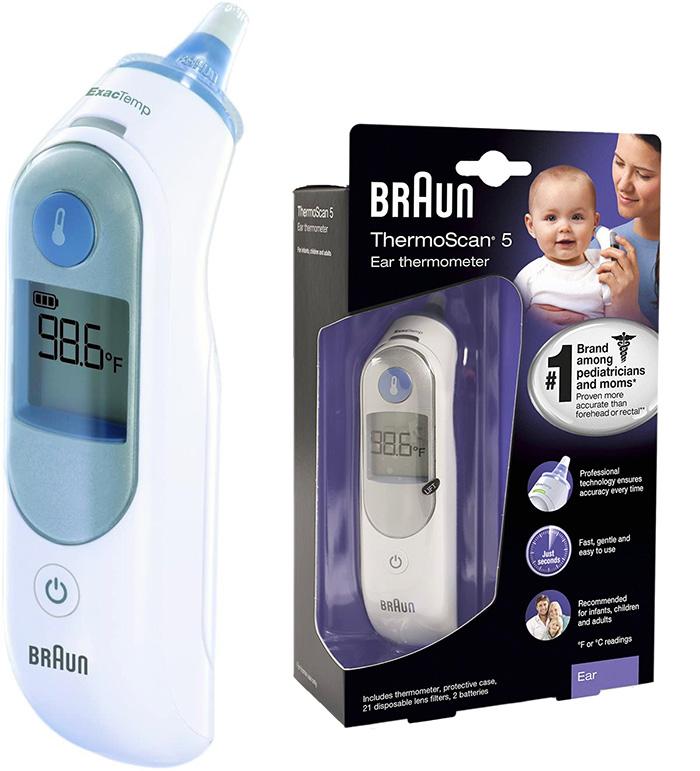 BUY AT WALMART BUY IT ON AMAZON
Best Baby Feeding Products
Make mealtime easier, whether your baby is breast or bottle-fed, or progressed to baby food. We have chosen the top-rated and recommended baby feeding items, trusted by moms everywhere.
Medela Pump In Style Advanced Breast Pump
This breast pump from Medela has been award-winning consistently, for years. Moms love the discreet, stylish tote bag that easily transports the pump and accessories whether you're at home or on the go. Designed to mimic a nursing baby, the pump optimizes milk flow for efficient pumping. Plus, it features an international power adaptor so that mom can use it wherever life may take her.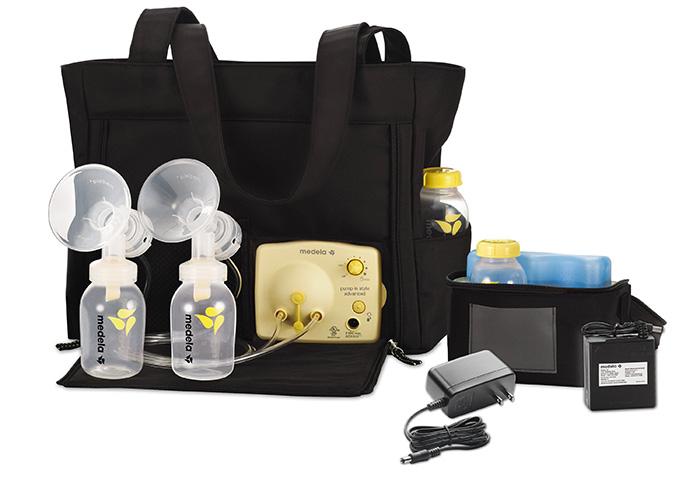 BUY AT WALMART BUY IT ON AMAZON
MAM "Grow with Baby" Bottles Gift Set
This bottle set includes every bottle you need for the first four months of your baby's life. They feature an anti-colic, vented design to reduce colic and reflux symptoms. The SkinSoft silicone nipples are widely accepted by babies, resembling mom and promoting healthy teeth and jaw development thanks to their symmetrical design. Plus, they are easy to clean; self-sterilizing in the microwave after 3 minutes.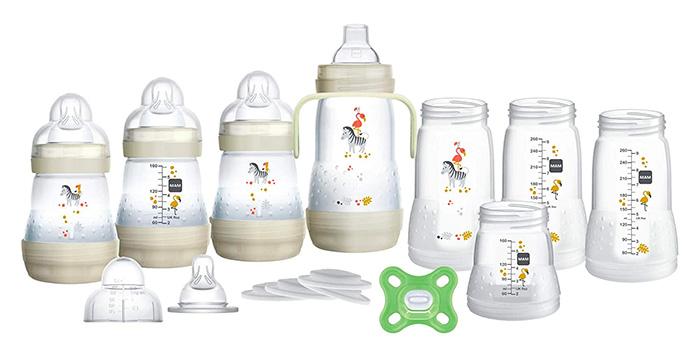 BUY AT WALMART BUY IT ON AMAZON
Making nutritious, fresh food shouldn't be a chore, which is why the Nutribullet Baby is highly recommended by moms everywhere. A complete food pureeing and storing system, you can make wholesome meals for your baby in minutes, ditching prepackaged jars with questionable ingredients.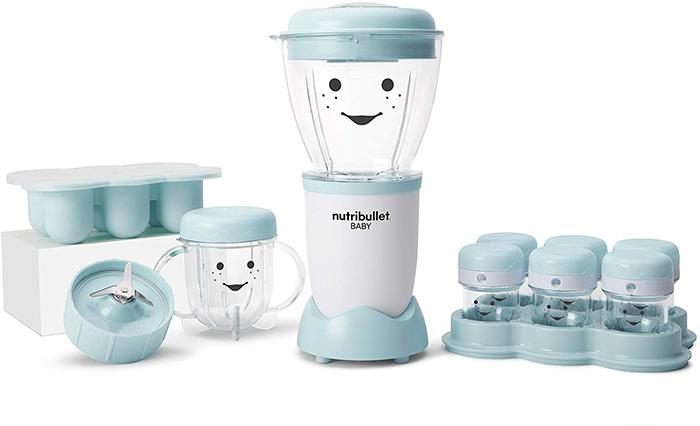 BUY AT WALMART BUY IT ON AMAZON
Best Baby Carriers
Keep your bundle of joy close and comfortable with one of our top picks for baby carriers. These mom-approved choices come highly-rated and recommended.
LILLEbaby Pursuit Sport Baby Carrier
From LILLEbaby, the Pursuit Sport Baby Carrier allows moms to get back to what they love to do. A clean, athleisure design ensures that it is on-trend while being lightweight and comfortable for all-day wear. It features a padded waist belt and lumbar support for mom and neck support for baby. Plus, seven convenient pockets allow you to carry your essentials without needing to bring another bag along.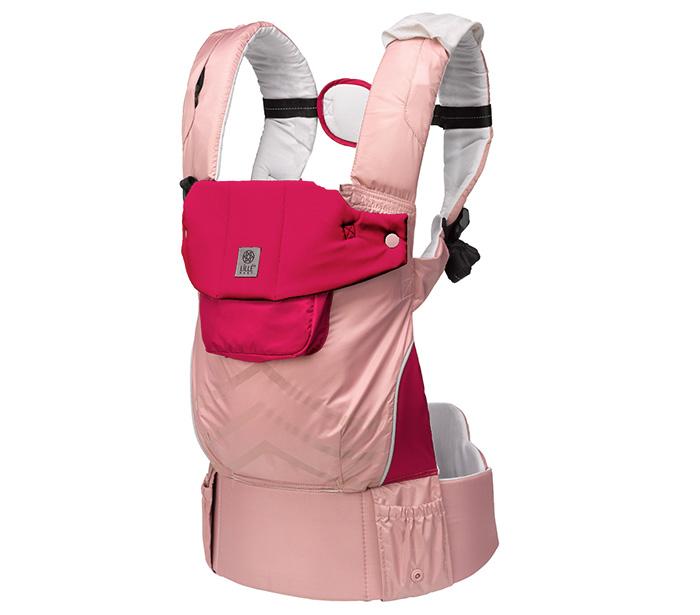 BUY AT WALMART BUY IT ON AMAZON
Infantino Cuddle Up Ergonomic Carrier
Moms love this carrier that is designed for the optimal comfort of the baby and the wearer. A naturally rounded back supports baby knee-to-knee and the ergonomic seat supports hips in the "M" position. Mom is also kept comfortable by plush shoulder straps and a waist belt that transfers weight to hips for increased comfort. Plus, you get to choose from two super cute 'hoodie' creatures- a fox or a teddy bear, which not only keeps baby's head cozy and warm in cooler or windy weather but is sure to be a conversation starter!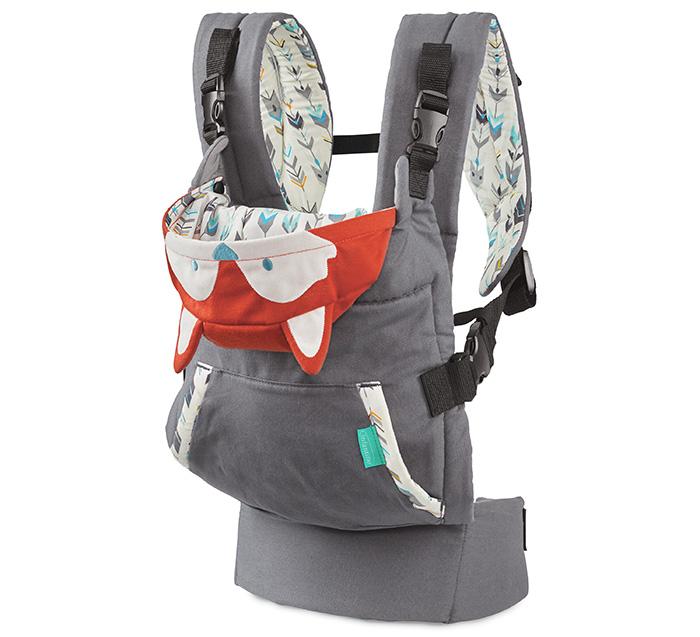 BUY AT WALMART BUY IT ON AMAZON
Baby K'tan Breeze Baby Wrap Carrier
This carrier delivers the wrap-style without the need for wrapping. Made of half cotton jersey and half cotton mesh, the carrier is ready to wear, slipping on like a t-shirt. Plus, it allows moms to nurse discreetly or modestly bond with baby through skin-to-skin contact.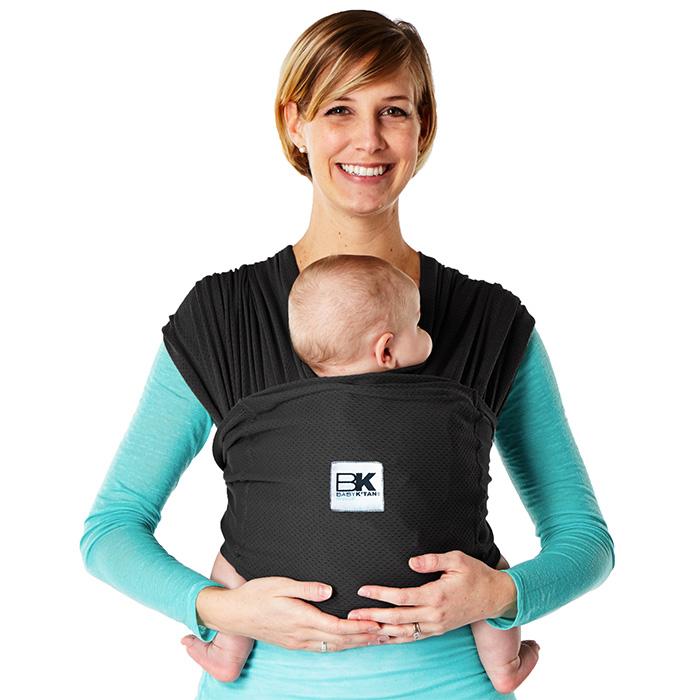 BUY AT WALMART BUY IT ON AMAZON
Best Baby Diaper Products
Keep your little one fresh and clean with our top picks for diapering. We have chosen trusted products, highly rated and recommended by moms across the country.
Munchkin Diaper Pail Starter Set
Keep your nursery smelling fresh with this diaper pail set from Munchkin. The #1 diaper pail in odor control, it features a sleek modern design while relying on the combination of their self-sealing design and lavender-scented Arm & Hammer baking soda. The set comes complete with the diaper pail itself, a lavender-scented baking soda puck, a starter refill ring, and 6 Snap, Seal, and Toss refill bags. What more can a mama want?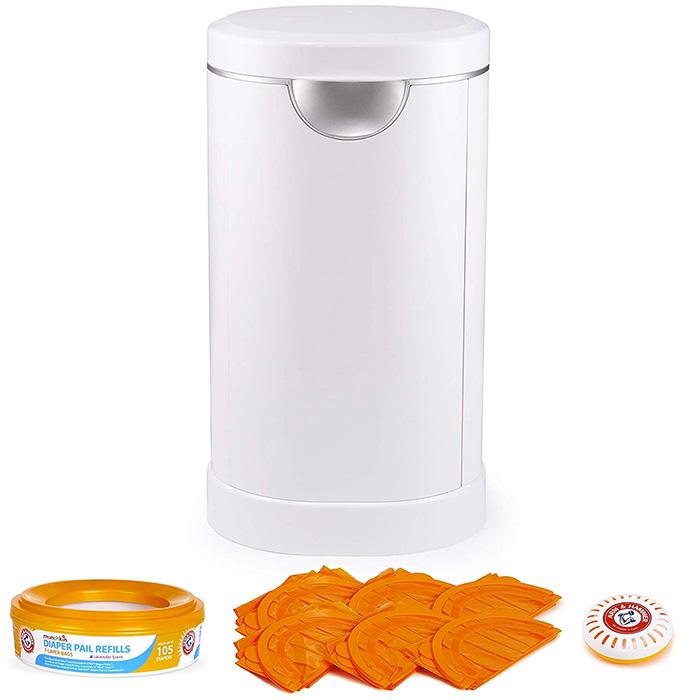 BUY AT WALMART BUY IT ON AMAZON
Boudreaux's Complete Rash Kicking Kit
Keep your baby's bottom free from rashes and discomfort with this kit. Clinically proven to provide relief in one use and deliver overnight protection, the ointments are dye, preservative, paraben, and talc-free. This set comes complete with Original and Maximum Strength Diaper Rash Ointments and a Butt Brush Diaper Rash Cream and Ointment applicator. We also love this as a super cute gift to give to new mom's-to-be!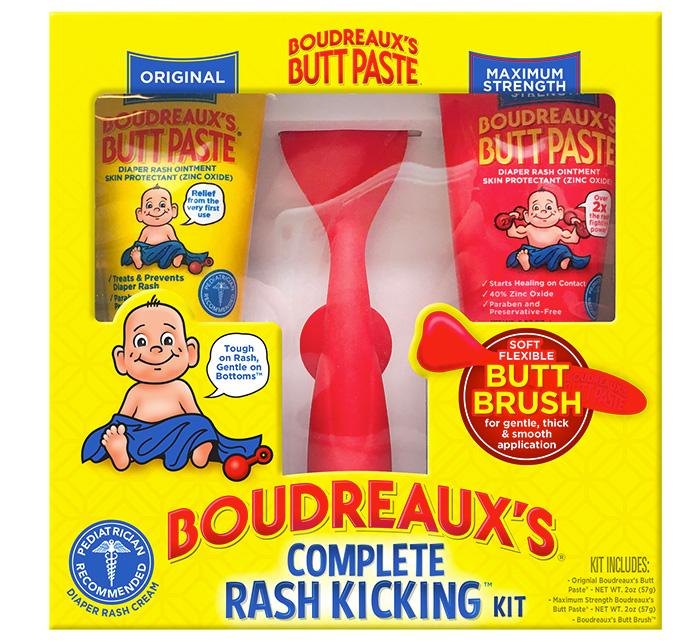 BUY AT WALMART BUY IT ON AMAZON
WaterWipes Sensitive Baby Wipes
Moms love these wipes designed for sensitive baby skin. Unscented, they are made of specially purified and softened water along with grapeseed extract to help keep skin smooth and clean. These WaterWipes are disposable and also great for hand and mouth cleaning, quick body washes, or breastfeeding hygiene.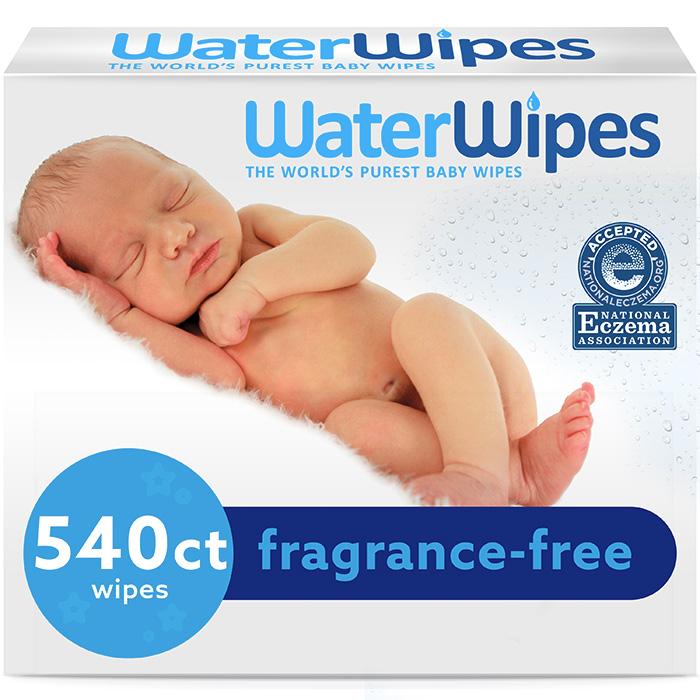 BUY AT WALMART BUY IT ON AMAZON
Every product listed here has earned the Women's Choice Award, based on high recommendation ratings from 'The HERd', our objective survey panel of tens of thousands of women across America. Brands do NOT pay to be included in our list, but if you buy something through our links, we may earn an affiliate commission.
Back