A Cruise for Every Celebration
Life is about celebrating moments, big and small. And when it comes to making those moments memorable, a cruise is second to none. You may be aware of honeymooners who choose to cruise, but the celebratory moments on board a Princess cruise don't stop there. From anniversaries and weddings to graduations, milestone birthdays and holidays, cruising is for everyone – and every celebration.
While there are various cruise brands to choose from, we are honored that Princess Cruises earned the Women's Choice Award for being a highly recommended brand among female cruisers across America. We hope that this recognition helps you when searching for the best cruising experience because that's what our readers (and everyone) deserve!
Of course, if you already have a celebration in mind and just need a few more reasons to set sail, you'll want to read "The Many Reasons Cruising Makes the Best Vacations."
Here are the special occasions for a memorable celebratory cruise:
HONEYMOONS

It's no surprise that when couples want to have their once-in-a-lifetime vacation they choose Princess, a cruise line recognized as being the most romantic. From serene mornings to adventurous afternoons and romantic evenings, the world is at your fingertips. Honeymooners can chose the most deluxe of accommodations at sea with Club Class Mini Suites and the Honeymoon Package. But aside from gourmet breakfasts on the balcony overlooking the ocean or toasts of Dom Perignon, cruising provides couples with an array of options to do as much (or as little) as their hearts desire, one day at a time. Nothing is better than time spent together at the Lotus Spa® for starters.
With ports that allow honeymooners to pick and choose a variety of cultural or adventurous activities, the sky is the limit! From a tasting at a Tuscan vineyard to a picnic lunch after visiting active volcanos in Hawaii, you can check out the many on shore excursions here. And the best part? There are over a dozen cruise destinations to choose from.
You can also read one couple's story about their honeymoon cruise in the Caribbean aboard Emerald Princess® to get the inside scoop!
WEDDINGS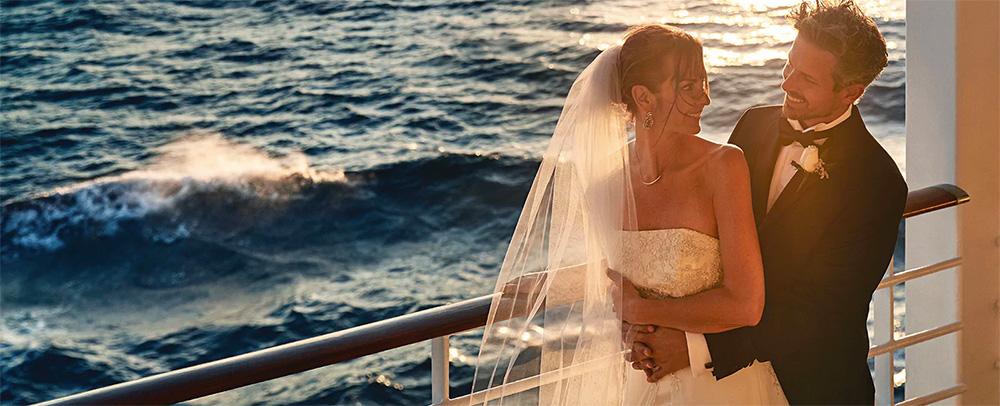 There is a world of possibilities when planning a wedding with Princess. As you embark on a new life together you can choose from getting married at sea, in a unique port or at a one-of-a-kind destination. "Tie the Knot" weddings by Princess share the various ways professionals turn this special moment into the memory of a lifetime. So if you've dreamed of being married at sea by the ship's captain, then your wish is their command. Or perhaps your guests won't be sailing along for the ride. In that case, a harborside wedding on a Princess ship will be perfect. And of course, you may dream of marrying ashore at one of the many locations you'll be sailing to; why not have your ceremony on a beach, in a garden or on a glacier! You can see all the details and wedding packages here. And definitely check out the 'Wedding Planner' as well.
ANNIVERSARIES AND VOW RENEWALS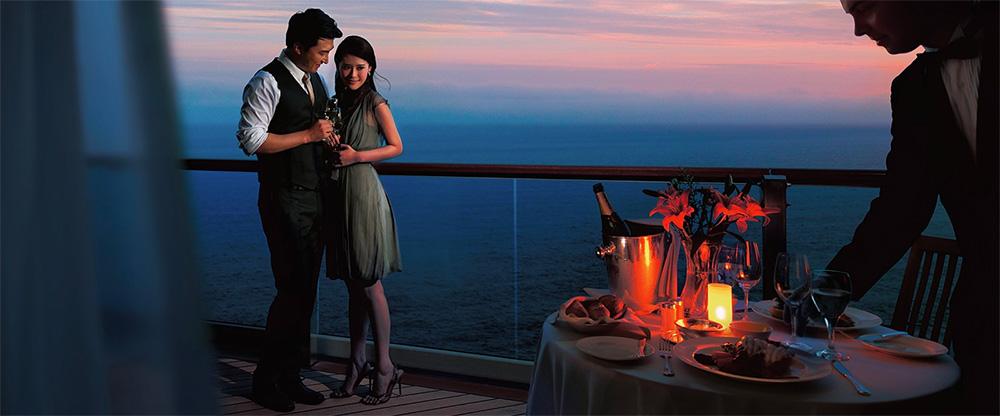 Heard of the popular TV show from the 1970s and '80s called The Love Boat? Well, Princess ships served as the backdrop for the series. (P.S. If you're a fan, watch the cast reuniting on board to celebrate the 50th anniversary!).
So, with all the romance that Princess offers for weddings and honeymoons, it's only natural that couples would venture out to sea to rekindle their spark. Whether it's a one-year, 10-year or 50-year anniversary, every romantic milestone is worthy of celebration. And if you're looking to do a vow renewal, read this couple's sweet story about sailing through the Greek Isles.
MILESTONE BIRTHDAYS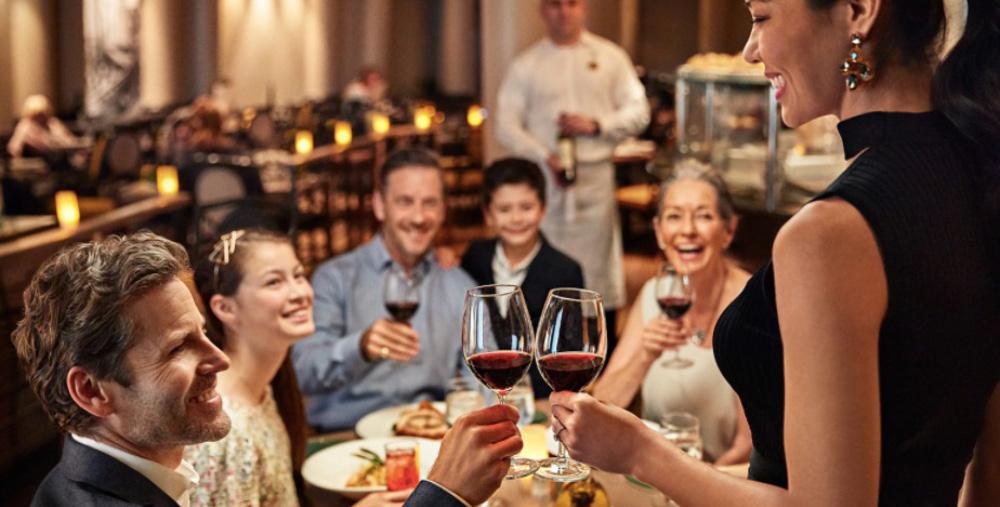 As the world gets busier, so do our loved ones. That's why when milestone birthdays come around, what we want more than anything in the world is time with our families. So if you'd like uninterrupted days to turn family moments into memories, then set your sights on a cruise. Cruising lets each member of your family, from kids to grandparents, enjoy what they love to do most. There is no shortage of activities to choose from, and you can come together later to indulge in shows, meals, events and onshore adventures, all while traveling the world.
HOLIDAYS

Holidays are about bringing people together and making memories that will be cherished. And while putting up decorations and gift-giving is a beautiful part of the holidays, it's the experiences and moments that create lasting memories. For this reason, holiday cruises have always been popular. And it's no wonder since the ambiance and entertainment coupled with family experiences, good food and travel is something that can only be enjoyed on a cruise. You name the holiday, and Princess has sailings that offer entertainment, nightlife and in some cases themed activities to celebrate. Take a look here to see holiday themes on the ships and pictures from each of the holiday cruises.
CELEBRATING LIFE

The celebrations we've run through may check the boxes for most special occasions, but Princess takes pride in making every milestone a celebration. So don't overlook those unique celebratory trips that can be all the more reason to celebrate life's moments:
bachelorette trip
graduation
retirement
family reunion
Let the team on board your Princess ship know what you're celebrating, and they'll do their best to make your occasion special.
THE BOTTOM LINE
Truth is, you don't need a reason to celebrate, but if you're looking for one then the celebrations with Princess are tailor-made to turn your special moments into memories. Learn more about what those special occasion celebrations involve and view photos snapped by travelers on Princess ships.
And when you choose Princess, you do so knowing that it's been awarded the Women's Choice Award for the most recommended cruise line by women across America.
From all-encompassing experiences to assistance in planning, Princess crew members aim to make your celebrations unforgettable. If you're new to cruising, you'll still have lots of questions, but don't fret. Check out this New to Cruising page for all the answers.
There's always a reason to celebrate!
Back