Choosing The Right Moving Resources for Your Employee
So, you've made the decision to relocate your company. Or, perhaps you're the employee who has been tasked with managing the move. Regardless, you've landed in the right place. With the help of Allied Van Lines, we've developed the most important tips and resources to make your move and employee communications a success. And, since Allied is highly recommended by 9 out of 10 of its customers, earning them the prestigious Women's Choice Award, you can feel confident knowing that you're getting expert advice from the best of the best.
THE EMPLOYEE PERSPECTIVE
You're probably wondering where to begin, and by now have realized that it's a complicated process moving an office and/or employees, but keep in mind that it can be even more complicated for the actual employee who has to make the move. First, there is the stress of getting things organized and in proper order to begin the packing process. Then there is the home element, and the idea of moving their personal lives. And, a lot of employees may be dealing with shorter moving timelines on top of the prospect of a new job, new people- well, you get the idea.
LET ALLIED HELP YOU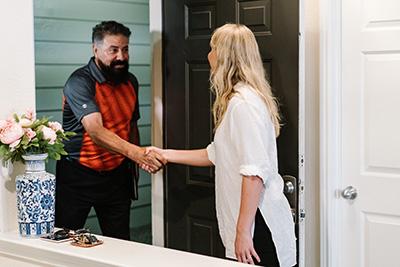 Allied is not your typical moving and relocation company. They include coverage, logistics, and moving and storage solutions. And because Allied Van Lines understands your needs, they've launched "Corporate Express", a service that is specifically designed to handle small corporate relocations for long-distance moves. Among the many recipients of this new service, this is also an applicable solution for small-shipment candidates like newly graduated professionals, interns, and temporary employees.
For the smaller corporate moves, Allied utilizes containers capable of holding 1,000 pounds of household and/or office goods – the equivalent of one room with standard furniture. Compared to using larger trucks, the containers provide faster transit times and no extra shuttle charges, meaning less spend and simpler drop-offs upon arrival. This is especially beneficial in the busier, more congested major metro areas. In traditional spaces, small relocations can take weeks. With Allied's alternative service, transferees can relocate in days – specifying pick-up and delivery dates that can be made flexible, free of charge.
Moving is always stressful, and it can be even more so when you are moving for work. As an employer, there are a number of things you can do to make the relocation process easier for your employees – but most importantly, make sure you're maximizing the resources best suited for them and their life situation.
RESOURCES FOR YOU & YOUR EMPLOYEES
The first thing you should do to ease concerns among your employees, is provide them with as much information as possible. In addition to moving timelines and the like, it's important to share resources to help them prepare for the move, both within your corporation as well as in their personal lives. Here are resources that can be printed and shared with your employees, as well as resources for whoever is tasked with managing your corporate move.
Here you can understand moving terminology in your moving contract and learn about how you're protected against loss or damage.
For a full list of moving resources from Allied Van Lines, go to https://www.allied.com/moving-resources
Back