Tips to Prepare Your Home Systems and Appliances for the Winter Season
As the days get shorter and the temperature begins to drop, it's important for homeowners to take measures to prepare their home systems and appliances to ensure they are in good working order all winter long. There is no worse time for a home system or appliances to stop working. It can happen at any time, but during the winter, the cold weather can create complications that can cause these critical systems and appliances to fail.
To help you avoid any issues, you can follow these tips to ensure your appliances and systems are cleaned and working properly, no matter the weather. Spending a little time on proper maintenance can help save you from costly repairs and inconvenient downtimes. Read on to learn more about what to do to get your appliances and home systems winter-ready.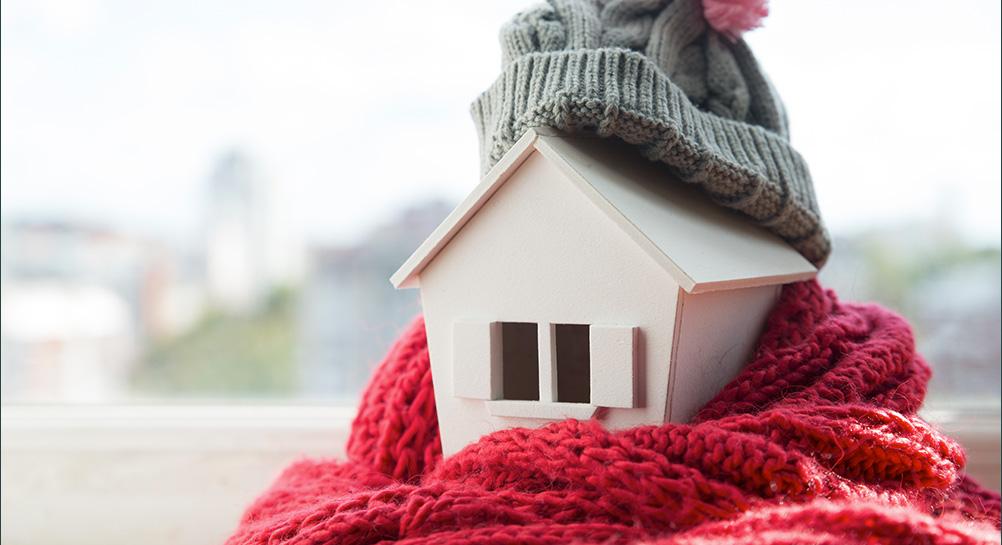 Refrigerators – Your refrigerator is essential for storing food properly and ensuring food safety. Take a little time to perform refrigerator maintenance.
Clean the Gasket – Grime and food particles can build up on the gasket (the plastic strips that form a seal between the door and the refrigerator), allowing cool air to leak. Use a simple and safe cleaning solution to wipe down the seals.
Dust the Coils – The coils help cool your refrigerator down, and as dust collects, your refrigerator has to work harder, leading to higher temperatures. Use a gentle brush attachment on your vacuum to clean out the dust and debris.
Check the Temperature – Keeping an optimal temperature in your refrigerator and freezer is not only important for food safety, but also for efficiency. The refrigerator should be around 37 to 40 degrees Fahrenheit, while the freezer should be at 0 degrees Fahrenheit. Not sure if the temperature is holding? Purchase a refrigerator thermometer.
Dryer – Your dryer needs monthly and annual maintenance to ensure it effectively dries your clothes, and to prolong its lifespan. In addition to cleaning out the lint trap before each load, each month it's recommended to clean the interior vent by disconnecting the exhaust tube from the back and vacuuming out any debris from the exhaust hole. It's also a major safety concern if the vents are not regularly cleaned. And once a year, have a professional come out to clean out (and possibly replace) your dryer vents to prevent any issues, including a significant fire hazard.
Heating Units – Many heating and cooling systems can last years with proper maintenance. Your heating system will be the most critical system to care for as you prepare your home for the winter months.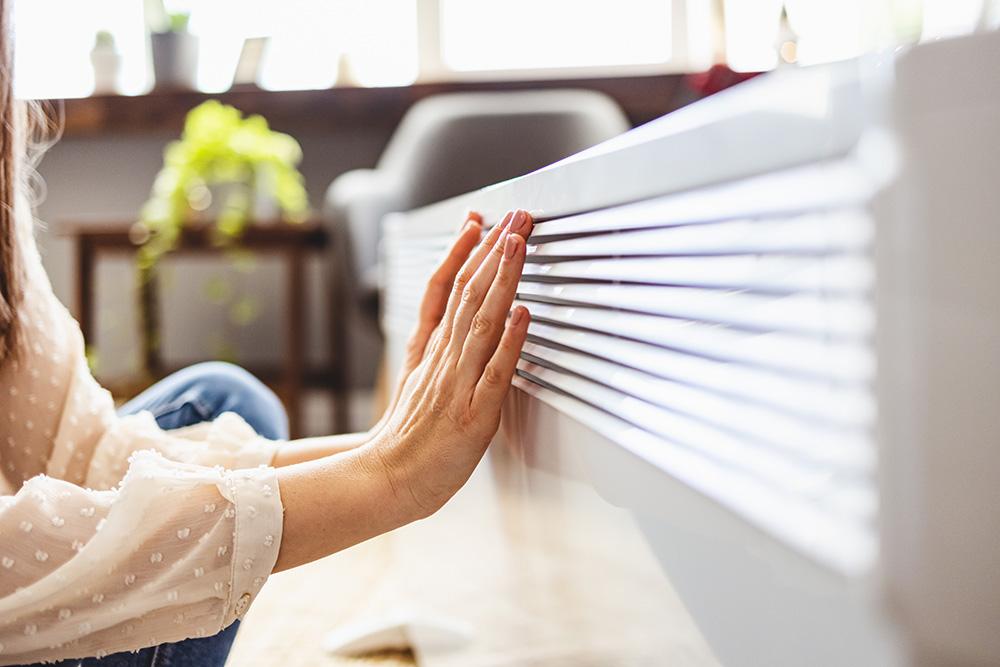 Test Your Heaters – Give your heating system a test run before the temperatures drop. You want to be able to hear the furnace turn on and check to see if warm air begins to blow.
Check the Fuel Supply – If you have a propane or fuel oil furnace, you want to ensure the levels are sustainable through the winter months.
Change the Air Filters - Before the weather gets too cool, take the time to change out your filters at the very least.
Inspect Heating Vents – Clear and clean obstacles that may be preventing air from flowing freely. With an HVAC system, you may want a technician to clean the vents annually.
It's ideal to schedule maintenance to check your whole HVAC system to ensure your heating will work when you need it the most.
Dishwasher – The holidays are around the corner and if you're entertaining guests more frequently, you'll be using your dishwasher overtime. Be sure it's working efficiently and primed for that holiday cleanup. Remove any buildup, cleaning the filters and gasket, and check that there are no clogs in the spinners. You'll also want to clean your dishwasher drain that sits at the very bottom of your dishwasher and can collect build up (yuck). It's also advisable to give your plates and quick rinse and scrub before loading… too many food particles can clog the drain hose.
Winterize Air Conditioning Units – As the colder months approach, the AC unit can often be neglected, but as the condensing unit is outside, you need to protect it from harsh cold weather conditions to have it ready next summer.
Clean the Unit – Clean the unit and remove any dirt or debris from the coils and the fan blades. Let the unit dry completely and cover the condensing unit to protect it from moisture causing the system to rust or freezing internal components.
Prepare Your Plumbing – Water supply pipes are susceptible to freezing during the winter. Drain water from your outdoor faucets and garden hoses. If you have a lawn care sprinkler system in place, be sure to fully drain the system. Use insulated coverings to reinforce any pipes exposed to the elements to keep them warm in colder weather.
If any pipes or ducts connect through an exterior wall, use caulking or weather stripping around the entry points to prevent cold air from leaking into your home.
Ovens, Ranges, and Stovetop Maintenance – Check the thermostat on your oven to ensure it's working properly and heating the food. The winter months bring holiday meals, and you don't want to worry about improperly prepared food as you prepare to feed your family. If your oven is a gas-powered stove, have the lines checked by a professional.
Seal Doors and Windows – If cold weather starts to seep into your home, your heating bills can skyrocket. You can minimize the cold air leaks by inspecting the seals around your windows and doors.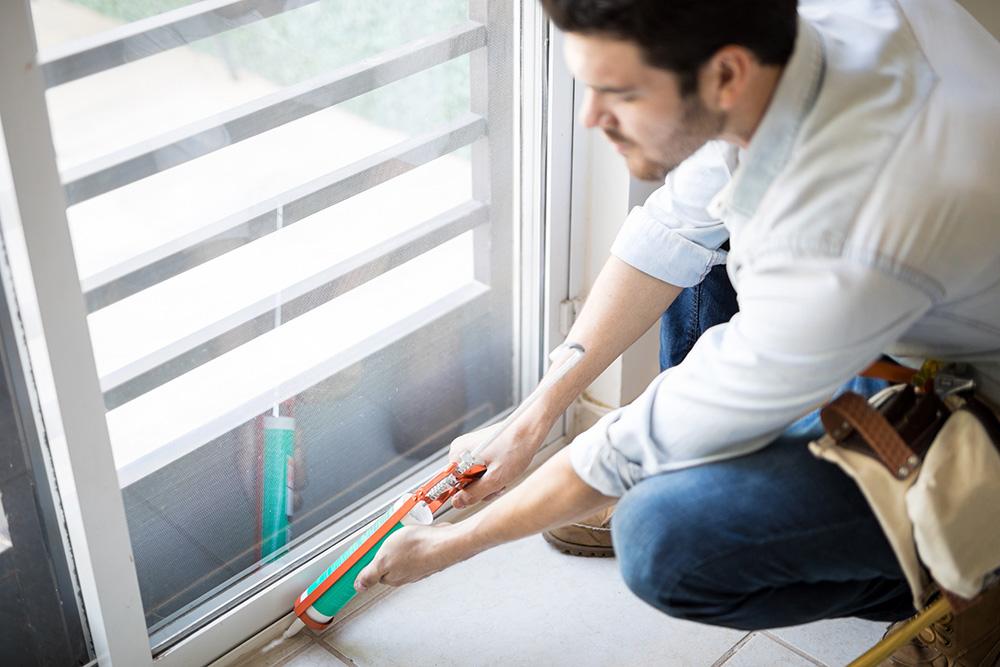 Check Moldings and Caulking - Check the inside and outside molding and caulking for any damage. Look for cracks or areas where the seals are missing.
Check for Air Leaks – During a windy day, from the inside, check all the windows and doors for any breezes or listen closely to see if you can hear any air traveling through.
Replace Weatherstripping – Check the weatherstripping around doors and replace any damaged ones.
Cover Yourself with a Home Warranty – There are a lot of appliances and home systems to consider when getting your home ready for the winter months. A home warranty through American Home Shield is a great way to cover any unexpected repairs or replacement costs of your home systems and appliance maintenance during this crucial time of the year. In fact, for American Home Shield members, a home service plan is like a home warranty, but better because it includes member-exclusive pricing on maintenance services, as well as a variety of home services — from tech installation and setup to pre-season HVAC tune-ups, and more. American Home Shield plans work harder to give you peace of mind while protecting your budget. And, take comfort in know that women across America have recommended American Home Shield, earning them the coveted Women's Choice Award. Visit American Home Shield to shop for home warranty plans.
In the end, it's never a bad idea to hire a professional to check on all your systems and get them knocked out in one go. Taking the time to prepare your appliances and systems throughout your home can make you winter-ready and ensure everything continues to work throughout the winter. It's such a peace of mind!
Back