Why Cruises Make the Best Vacations
Research supports the long-lived sentiment that money spent on experiences provides more happiness (and greater wellbeing) than money spent on material purchases. And because cruising provides travelers with the ultimate experience (not once but dozens of times over), it's no wonder that cruising is top of mind for Americans. So, whether you're considering your very first cruise or undecided on vacation options, we've put together a fabulous list on why cruises make the very best vacations.
And we just have to tout that while there are various cruise brands to choose from, we are honored and proud to distinguish Princess® as having earned the Women's Choice Award for being a highly recommended brand among female cruisers across America. We hope that this recognition helps you when searching for the very best cruising experience – because that's what our readers (and everyone) deserve!
THE BUCKET LIST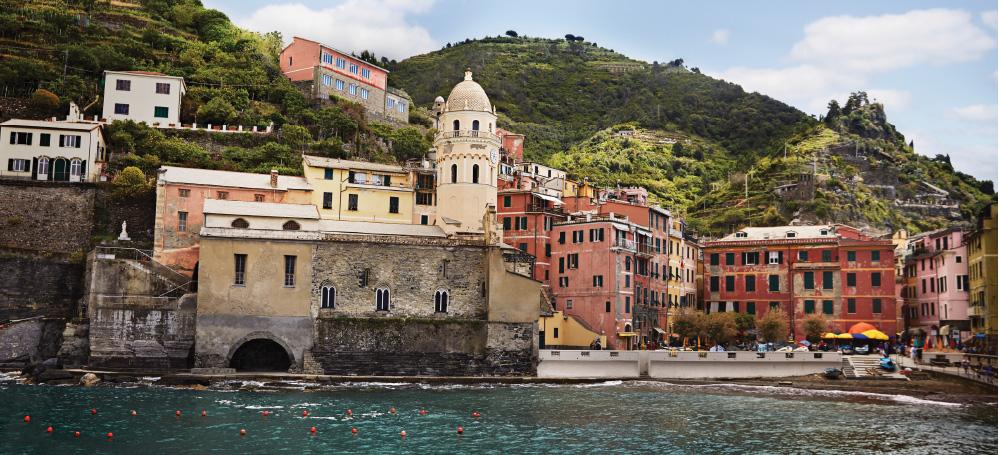 If you love to travel and explore new countries, then cruising is the perfect way to check off those bucket list destinations. With cruising, you can choose your destination and ports along the way – which means experiencing multiple countries and cities all in one trip. When you stop at each port, you have a selection of shore excursions that allow you to explore cultural adventures, shop locally and experience regional cuisine. And, when you cruise from port to port you don't have the hassle of packing and unpacking the way you would if you traveled by plane, train or automobile. Nonetheless, for those who prefer to visit one location and stay a few days to explore, that's an option as well with cruisetours before or after a cruise. The More Ashore program also offers added shore time in the evenings. You can check out all the amazing destinations Princess has to offer.
TAILORED FOR EVERYONE
On a cruise you will find adventures and activities to suit every interest. Like to be pampered? Princess has a full-service onboard spa. Enjoy the nightlife? Clubs and bars abound. Eager for entertainment? Shows and performances are second to none. Want an ocean view? It's endless and breathtaking. Like trying your luck? They've got casinos and auctions. Live to eat? There are more than a few dining options, from buffets to high-end restaurants. Just check out all of these onboard activities, we promise they won't disappoint.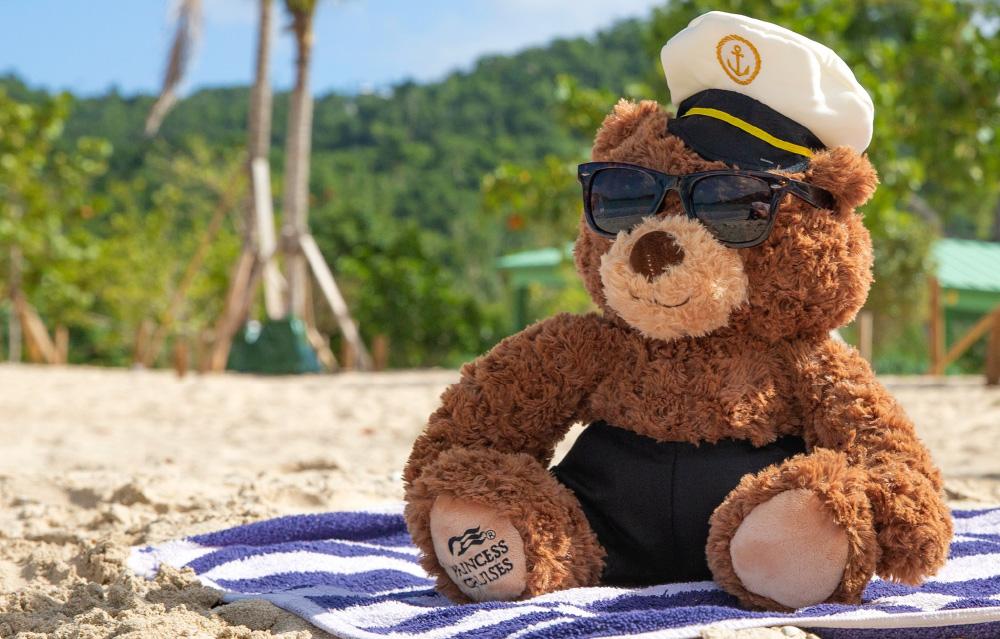 Of course, if you're looking for quiet time there are decks throughout the ship that provide a gorgeous backdrop to kick back and relax, including The Sanctuary just for adults. Or you can retreat to your suite and sit out on the balcony that provides a view you can only experience from aboard a ship. We can't overlook the pools and hot tubs, or Movies Under the Stars®. And Princess hasn't forgotten the kids. From babysitting and teen nightlife to themed activity rooms tailored to each child's age group, there's something for everyone. You and your family will have the time of your lives.

Here are just a few examples of the entertainment on board Princess ships:
World-Class Gaming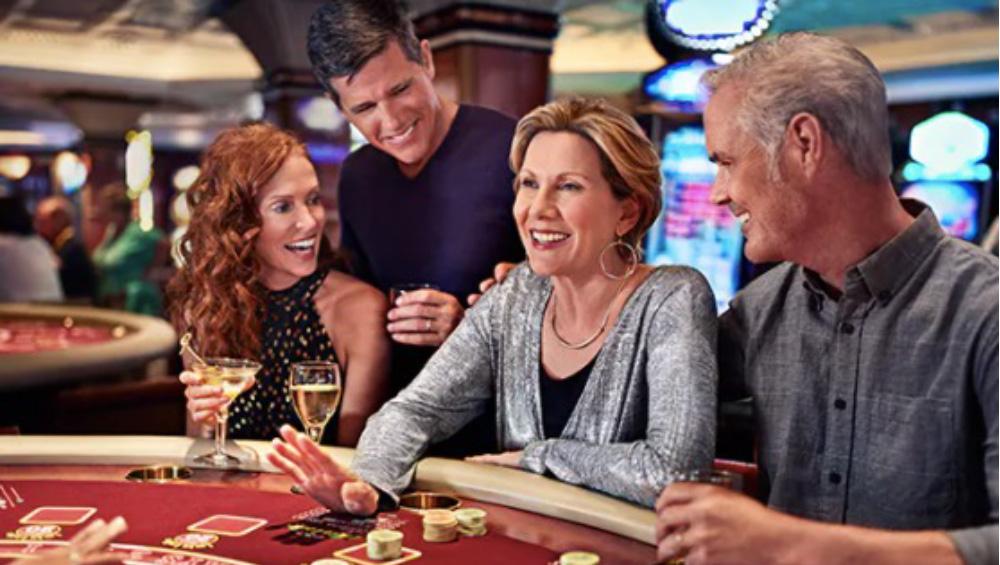 Art Gallery, Courses & Auctions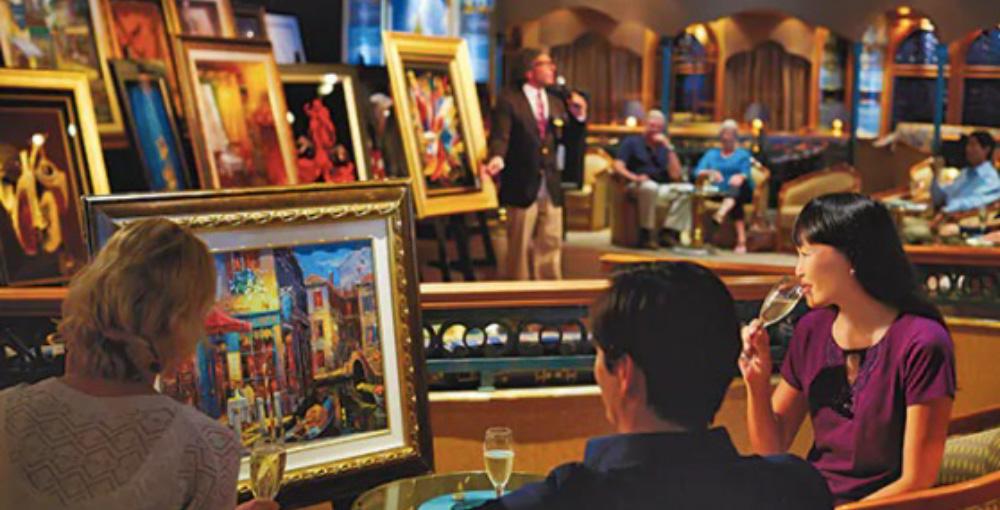 Culinary Demonstrations and Wine Tasting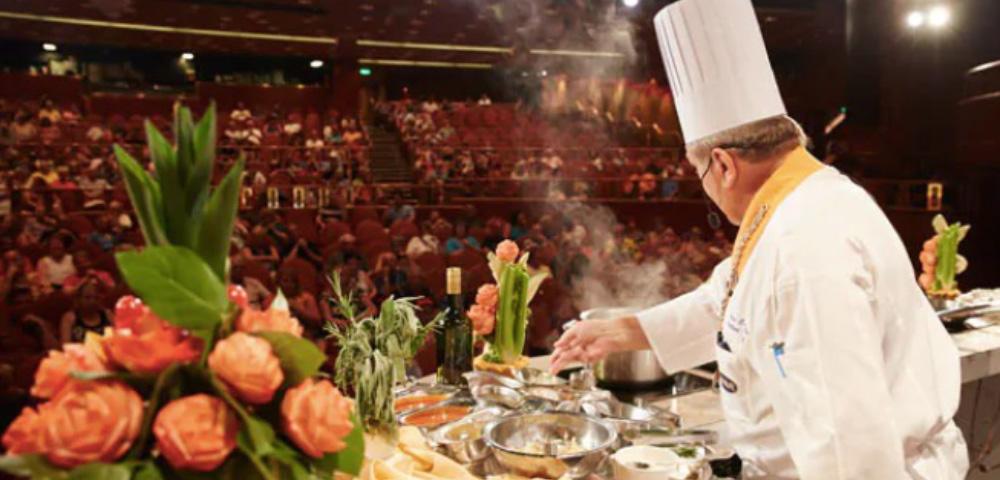 Destination Themed Activities:
North to Alaska
Rhythm of the Caribbean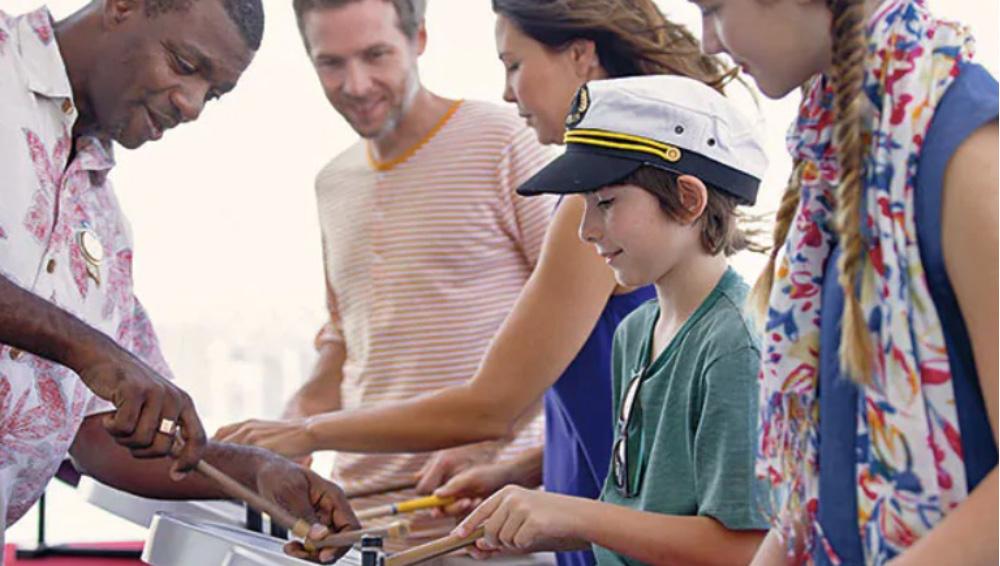 The Lodge, for Ages 8 -11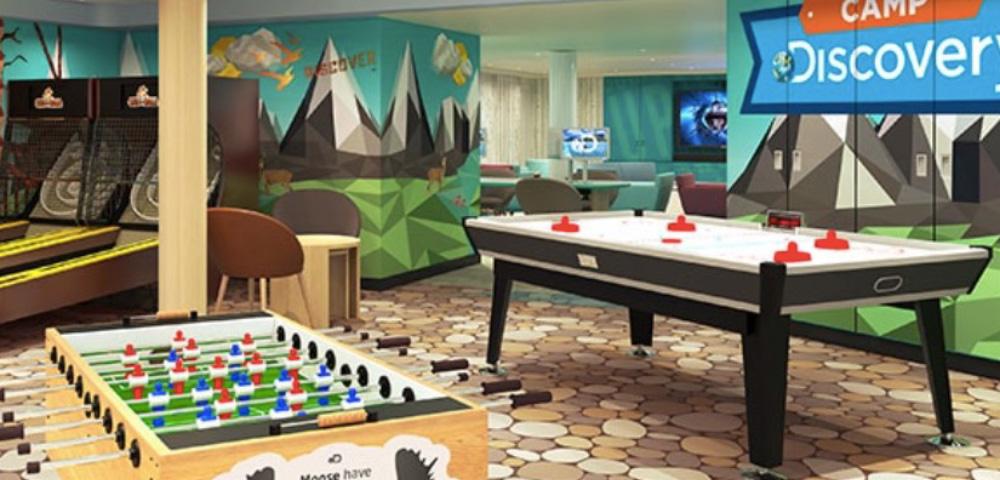 Kids Splash Pad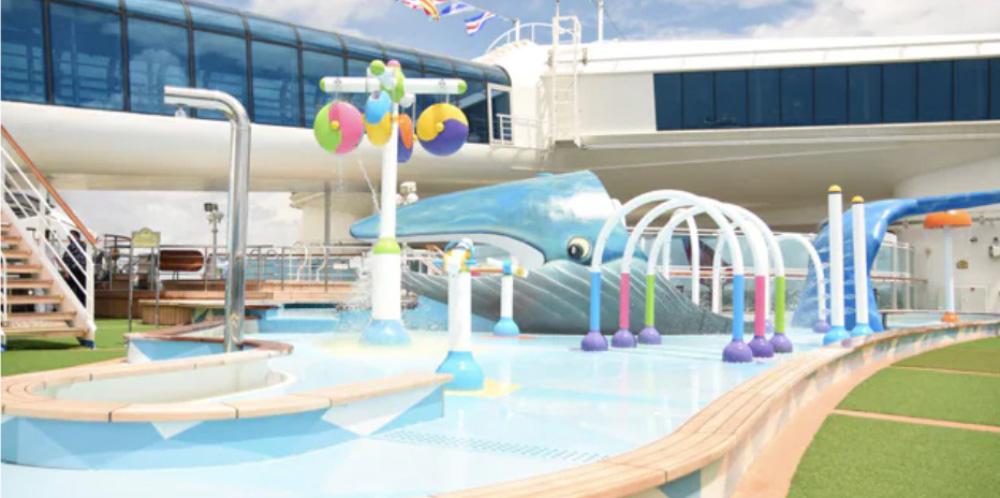 And those are just a few of the activities. Entertainment includes everything from magic shoes and live music to comedians, ballroom dancers, operas and an array of Broadway-style shows.
IT'S ABOUT THE JOURNEY... and THE DESTINATION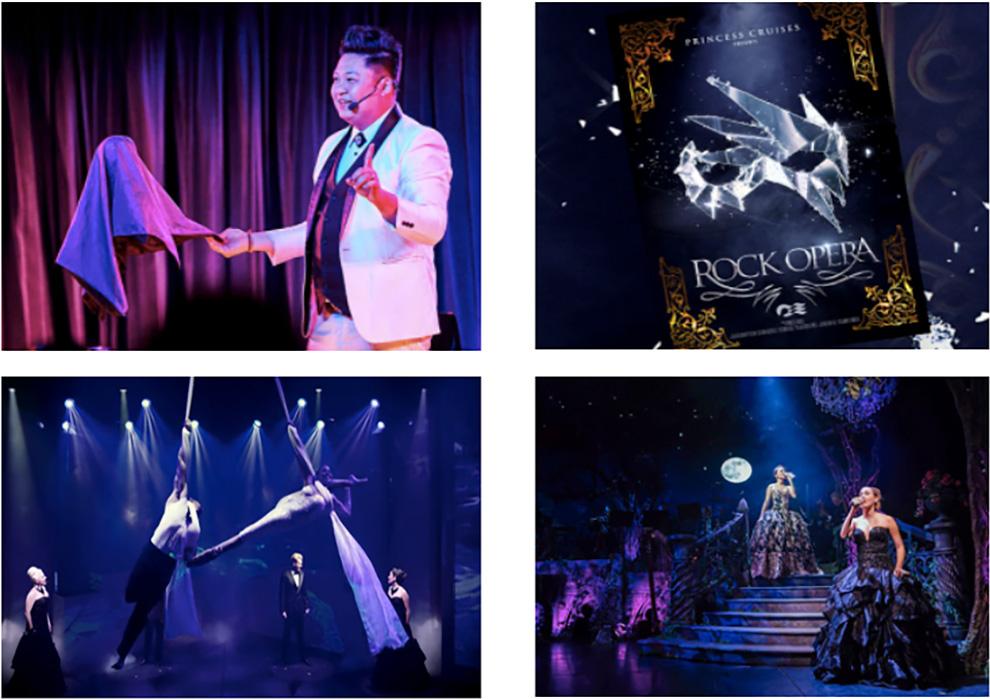 Some cruisers are all about the onboard, while others find the destinations are equally important. Good thing that Princess offers cruises that appeal to a variety of interests. For those looking to island hop from one sandy beach to the next, a Caribbean cruise may be the perfect ticket. For those looking for nature, wildlife and glaciers, an Alaskan cruise will blow you away. And for those looking for historical adventures, and to explore a variety of countries and islands along the way, each with distinct cultural experiences, then a Mediterranean cruise is all that you've dreamed of – and more. But the best part is that with so many options to choose from – everything from the California Coast to Asia – you can have a completely different experience each year, for years to come. As the award-winning cruise line says, "We make it easy to connect with what matters most: your loved ones and the destinations you visit." Check out the many destinations Princess sails options here.
Ever heard of a World Cruise? It's on the ultimate traveler's bucket list. Guests on board the Island Princess will spend 111 days exploring 29 countries and six continents. How cool is that? If you're curious like we were, you'll want to take a peek at what this ship looks like and the ports it visits around the globe.
ROMANCE AWAITS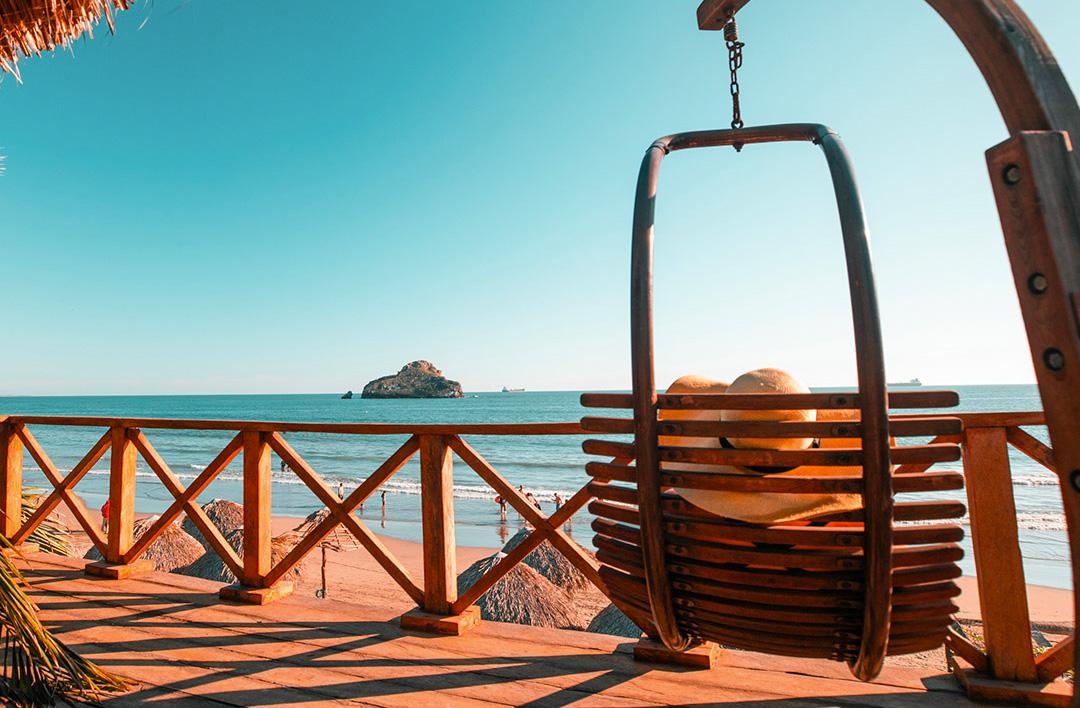 New experiences, romantic dinners and shore excursions are a recipe for romance. There is never a dull moment, because in addition to the entertainment, spas, and onboard activities, cruises also offer new experiences like salsa classes for you and your special someone to dance and dip the night away. Plus, your crew is waiting to take care of your every need, like dining on the top deck watching the sunset, or tasting award-winning wines from around the world. Of course, sometimes the most romantic thing is to do nothing at all and that's where top-deck lounges, your private balcony, and strolls down the walkways of Rome or sandy Caribbean beaches is just what you and your sweetheart need. And, if you're celebrating a special anniversary, a honeymoon or planning a proposal, just get in touch with the ship concierge to ensure your moment is memorable. If this sounds about right, you'll want to check out the most romantic cruise destinations.
WASTE NOT, WANT NOT
What is the one thing people want more of when they're on vacation? More time. And since there is nothing more frustrating than wasting precious time on vacation, (and scientists haven't quite figured out time travel), the next best thing is making the most of your time. When you're on a cruise, you never lose time because quite simply, a cruise is hassle-free.
HASSLE FREE HAVEN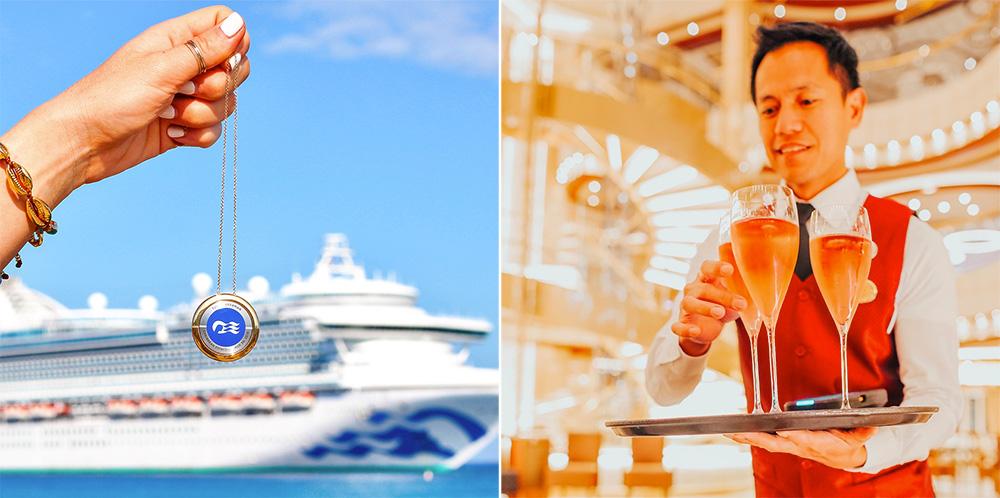 Think about the time that goes into planning your day-to-day activities when you're on a typical vacation. You plan out the transportation for getting from point A to point B, you spend time scheduling and booking activities, events, and entertainment, you take time researching the cuisine and restaurant options and making reservations, and then there are the typical hassles that accompany a land vacation like traffic and flight cancellations. With a cruise vacation, you leave your worries at the port and focus all your energy on what's most important – spending time with your favorite people! Plus, you have an entire staff ready to address any and all questions to perfectly plan out your onboard experience and shore excursions. Princess takes pride in making sure your vacation is hassle-free.
In fact, on a Princess MedallionClass® cruise, you get to experience a truly effortless, personalized vacation. It starts with the OceanMedallion™ device, a quarter-sized wearable that enables everything from locating your party anywhere on the ship, to having food delivered right to you. You'll also enjoy fast, reliable Wi-Fi, a stateroom door that unlocks as you approach and being able to fully customize your dining (Making those reservations is a snap!). This leading-edge technology has essentially set the bar for "smart-ship" cruising.
GO THE MILE FOR MILESTONES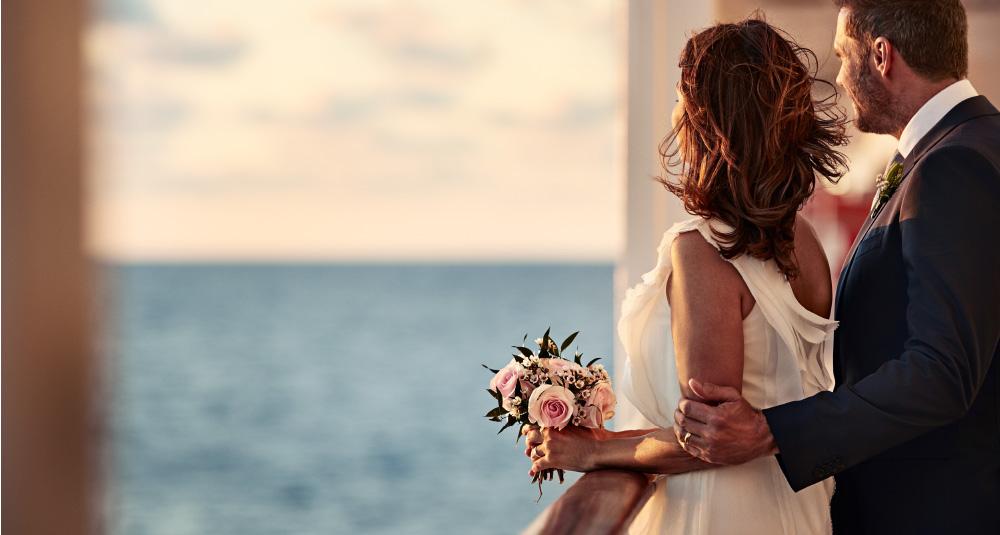 It's no surprise that families take a cruise to celebrate their most special moments. From birthdays and anniversaries to graduations and weddings, it's a great way to turn your milestones into memories that will last a lifetime. You can take a peek at what those special occasion celebrations involve, as well as some of our favorite photos snapped by guests onboard.
VALUE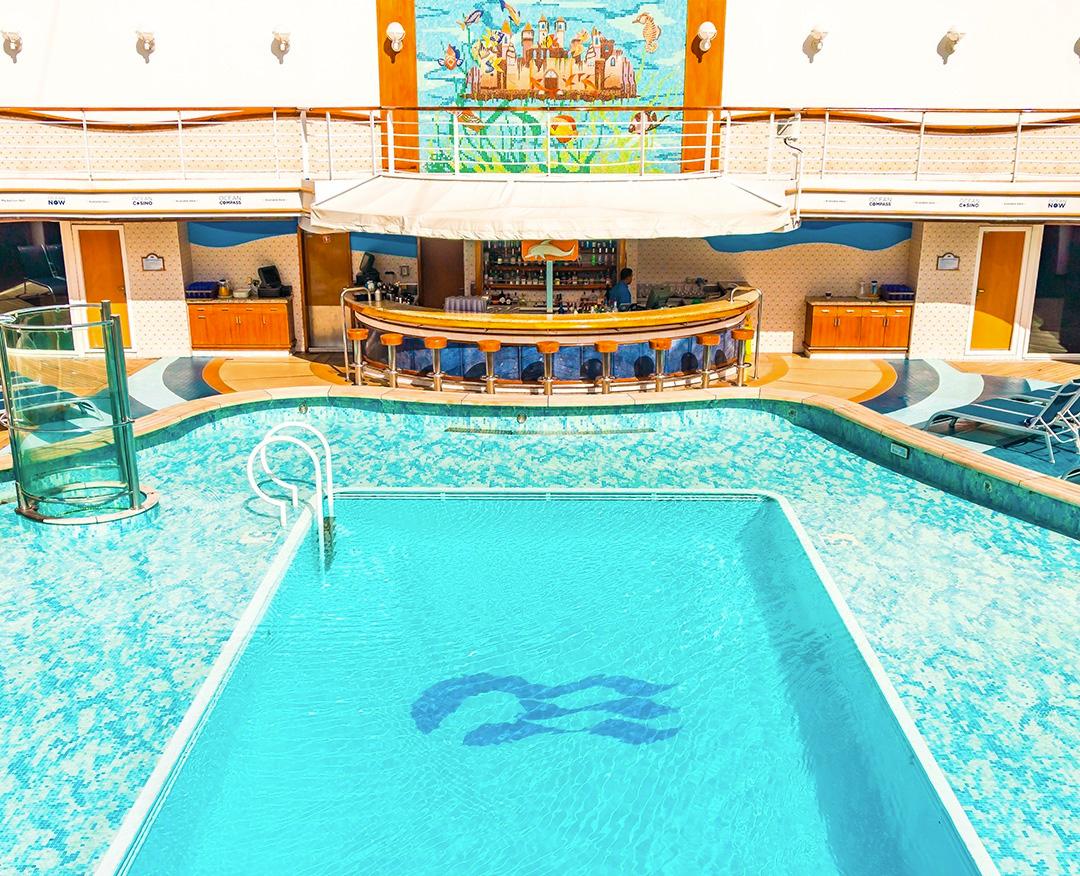 Think of it as an all-inclusive city on water! When you book a cruise, the majority of travel expenses that you would otherwise incur are included. No more tallying up your daily expenses spent on food, entertainment and travel arrangements. Here you can sit back, relax... and leave your wallet in your safety deposit box! With Princess Plus, drinks, wi-fi and crew incentive are all included. They always have a few special promotions with inclusive pricing.
So, there you have it, the many reasons why cruising is the best vacation. And when you choose Princess, you do so knowing that it's been awarded the Women's Choice Award with the most recommended cruise ship by women across America.
From the all-encompassing experience itself to guidance each step of the way, the crew members on board Princess aim to make your vacation a memory of a lifetime. If you're new to cruising, you'll still have lots of questions, but don't fret. Check out their New to Cruising page for all the answers.
Happy cruising!
Back