Why You Need a (Great) Real Estate Agent
So you're thinking of selling or buying a home. If you're buying a home, then you may be aware that in most cases the seller pays for the real estate agent commissions, so right away you think, sure I'll get a great agent to help me figure this all out and find my dream home. But what if you're selling your home and are responsible for the agent fees? Some sellers entertain the idea of skipping out on having a real estate agent, assuming they'll make more money, but in reality 89% of sellers use an agent – and for good reason.
You see, while 5-7% of your home sale seems like a hefty chunk of change to dish over to a real estate agent, data from the National Association of Realtors' shows that those 'For Sale by Owners' on average, sell their homes for 40% less! In 2019, sellers without agents sold their homes for a national average of $200,000, while agent-assisted sellers sold their homes for an average of $280,000! So, getting an agent can quite literally end up putting tens of thousands of dollars back in your pocket. And, keep in mind that only half of that commission goes to your listing agent anyway. The other half goes to the buyer's agent, which means even if you go it alone, you are still responsible for paying about 3% to the buyer's agent.
But now let's jump into all of the critical reasons why you need a great agent like the agents from the award-winning Coldwell Banker, which was recommended by 9 out of 10 female customers.
Here are some critical factors in which a great agent will excel to get you top dollar for the home you're selling- or to help you seal the deal on the dream home you've always wanted.
Preparation is Key

One of the most essential steps in initial stages of buying or selling a home is understanding the comparative market analysis, also referred to as 'comps'. This determines the price or value of the property in question. If you're buying a home, then this gives you the most accurate representation of what the home is valued at, so that you can make a reasonable yet competitive offer up front.
And if you're selling a home, then comps will allow you to list the home at a competitive rate, attracting enough buyers to visit and place an offer on your home, while still aiming to get you the highest dollar. In fact, pricing your home at the right price is an art. If the price is too high and your home is on the market for too long, it sends a bad message, driving down the price you'll get on your home because buyers and their agents will know that there simply isn't enough interest. And, if you keep lowering your price then that downward trajectory will incentivize buyers to offer even less, assuming that's the direction you'll continue to move. So be sure you have a great agent who knows your area and your competition in order to give you the best shot at getting the very best price.
As for listings, in addition to setting them up on different websites and the MLS directory that only real estate agents have access to, professional photography of the home your selling is the only way to let your home 'shine' when you're giving buyers their first impression.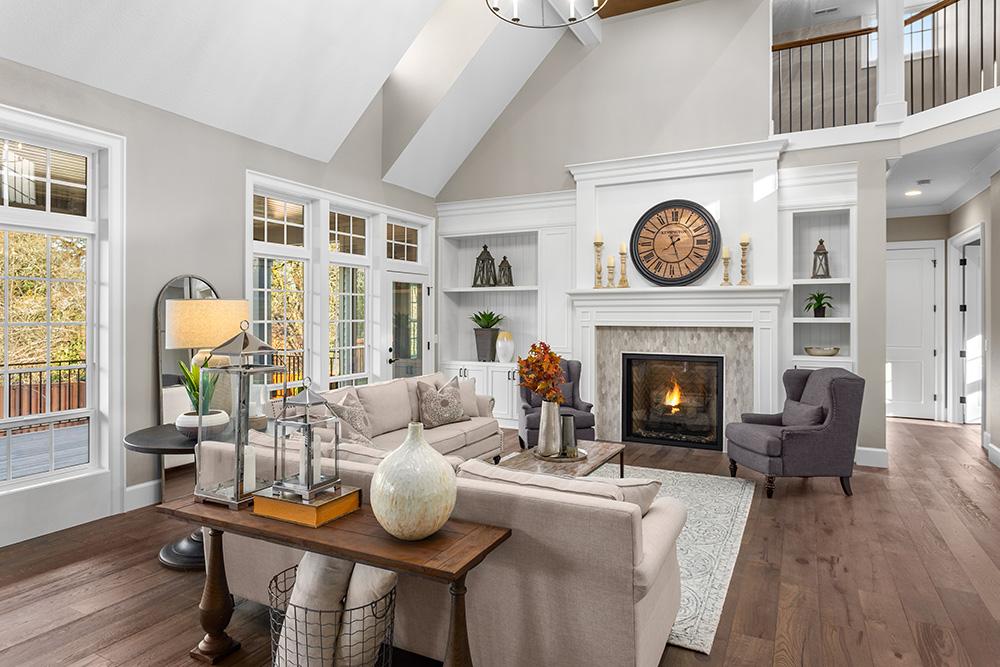 And in an ideal marketplace, having an open house when your home is priced right may even get buyers into a bidding war, driving up the price of your home, above market value. Of course, if this happens then it's even more critical you have a reputable advisor representing you so that he or she can analyze the offers choosing the most credible buyer through a vetting process which includes looking into their preapproval status, history, and their agent's reputation. And, keep in mind that having an open house not only takes preparation like organizing and staging, but the right mix of advertising and marketing of your property as well – everything that an experienced agent will be responsible for to ensure a successful event.
Paper-WORK
There is a reason why it's called 'paper-work'. Dealing with hundreds of pages of paper in real estate transactions isn't just time consuming, it can be downright confusing. If you're not well versed in the real estate world, then you'll benefit greatly from an expert who can decipher all the legalities, transactions and real estate jargon before signing on the (many) dotted lines. And remember that those papers you're signing aren't your typical 'fill in the blanks' forms, so you'll need to pay close attention to the fine print and various deadlines that must be met along the way. Luckily, with a great real estate agent, it's their job to help you understand all of the jargon and point out elements of the contracts, which need extra consideration or even modifications.

Negotiate, Inspect, Appraise, Oh My!

So you've found the home you love, now what? We've already touched upon the critical aspect of knowing what to offer to be a strong contender, but there's more to consider. First, keep in mind that with an experienced agent they will walk you through the home to point out potential issues or concerns so you can accurately determine the best offer price as well as considerations for future repairs or maintenance. You'll also need the right offer letter in place when you decide to move forward. And, you don't want to forget about including the right timeline for getting the inspection done, and being able to back out within a specific timeframe should major issues arise.
But regardless of all of that, are you up for negotiations? Because from the time you put in your offer through to the inspection and appraisal period, there could likely be several contract negotiations that need to take place to ensure both you and the seller are getting a fair deal – and you'll want to know some of the ins and outs of home buying to be able to represent your side. After all, when you find the home you absolutely love, you don't want to lose it because you're overmatched with an agent who is only looking out for their seller's best interest. Having a real estate agent who plays both the experienced mediator and sharp negotiator looking out on your behalf is truly priceless in keeping the transaction going smoothly and fairly - both financially and emotionally.

Connections

Connections may not be an obvious one, but in some cases it will turn out to be the most important factor in buying or selling your home. You see, real estate agents work day in and day out with other agents in their niche geographical locations, developing a vast network that can often times be leveraged in closing a deal. Since real estate agents have a commitment to their clients to getting them the best and most credible deal on buying or selling their home, it's in your favor when your agent has had a trusting relationship with the agent on the other side. But that's only one reason. Real estate agents have also developed relationships with buyers, sellers and investors, so as soon as you're ready to list your home they may have a few key players lined up and ready to go.

Not All Agents are Created Equal

As with any industry, some professionals are just better than others, and with the vast number of real estate firms it's tough to know where to start. That's why at the Women's Choice Award, we surveyed women across America to determine the brands that would highly recommend. The verdict? A whopping 9 out of 10 women say they would recommend Coldwell Banker to their friends and family. And with a well-established real estate company that was founded 115 years ago, and has over 3,000 offices across the globe, they've surely got you covered. In fact, you can start your search for a real estate agent right now.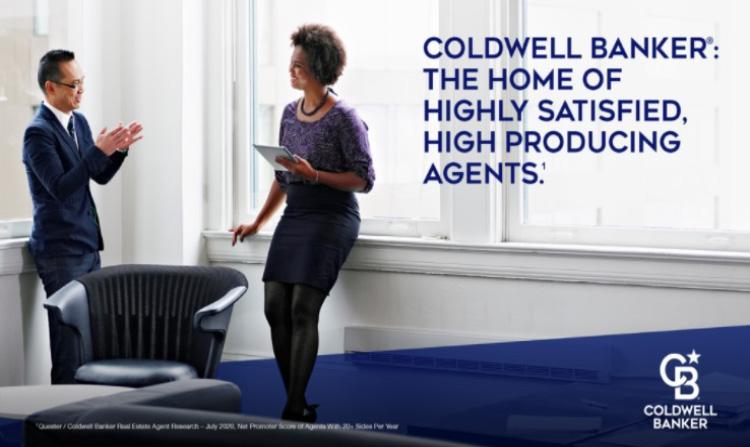 Top 5 Tips for Selecting a Great (Not Just Any) Real Estate Agent
Research. You must always make sure that the real estate agent is licensed, and at Coldwell Banker you'll never have to worry about that. So since we've already found you the best real estate company, it's your turn to select the specific Coldwell Banker agent that will meet your needs. After all, one agent may be the perfect fit for your father or best friend but you may want a different personality or geographical expertise for your home buying or selling venture.
Interview. Once you've selected the local Coldwell Banker home office you'd like to work with, ask to speak to 2 or 3 different agents to get a sense of who best meets your needs and complements your personality. After all, this is a big investment and you want to feel comfortable with the person you're depending on to make these big decisions with you.
Ask Questions. During your informal interview, be sure to ask questions about their experience, recent sales or transactions. Be sure that when you ask questions about your ideal home buying or selling experience, that they answer your questions directly and precisely, and with enough information that sets your mind at ease. Are they truly listening to your questions and concerns? Are they rushing you or minimizing your concerns? Are they committed to putting your best interests at heart and taking the time to properly vet out properties or potential buyers?
Choose a Local Agent. As mentioned above, there are so many benefits to having an agent who has experience in and specializes in buying and selling homes in the areas in which you are looking. Your agent should understand the local market, be familiar with the neighborhoods, schools, commutes, and have positive and insightful experiences with other agents working in their area.
Come to Terms. Clearly you are hiring an agent for their expertise, and when you've found the right fit with a trusting agent, it's wise to take heed to their advice. In general however, it's important to have those critical conversations up front to ensure you're on the same page. For example, do you both agree on a listing price for your home? Do they understand your motivation to sell or buy, and the non-negotiable elements you're looking for (i.e. short commute to work; good school district). Do you have an understanding of a timeline for which the price of your home should be lowered to attract more buyers? Are you in agreement on the best mode of communication between you and your agent? Do you understand the way in which showings will take place?
Buying and selling homes can seem daunting, but when you have a great real estate agent you can set aside many of your concerns and focus on the excitement that lies ahead. And no one is better suited to help you on your journey than Coldwell Banker.
And if you're looking for more awesome advice, take it from the pros at Coldwell Banker. They've written blogs on everything from 'Staging Tips to Enhance Your Home's Appeal' to "Expert Tips for First Time Home Sellers"
Good luck, and happy house hunting (or selling)!
Back