An Easy Guide to Buying Large Appliances
Whether you bought a new home, need to replace an appliance, or want to invest in an appliance for the first time, you will face having to choose among hundreds of options. While the prospect may seem like fun for some, for others it may be a sizable burden, or even a great expense. A lot of times you will have to decide if you are making your decision based on features, looks, or even just something that 'works'. Here are some tips to help with the overwhelming nature of buying appliances, while making a sound decision that is right for your needs.
The Cost of Home Appliances
Appliances, such as a kitchen range, a refrigerator, a washer and dryer, and a dishwasher are some of the biggest ticketed and most essential purchases you will make for your home. If an existing appliance broke down, you must always consider if the cost of purchasing a part and the cost of labor to fix it will be more than replacing it. I will never forget living in a rental condo and dealing with a broken microwave fan. In my limited knowledge of appliances back then, I thought I was proactive by calling the manufacturer and getting a technician to repair the damaged part. Well, the repair was well in the $300 range. At that price, it may have been better to purchase a new unit.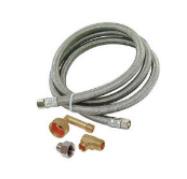 When budgeting for a new appliance, especially larger home appliances, consider not only the cost of the machine but also any required installation charges, parts, and other aspects like proper electrical outlets and voltage to support your new appliance. In terms of cost, you may find that a new refrigerator may range between $600 for a basic, top-mounted freezer model, and beyond $10,000 for the top of the line models with deluxe features. Washers and dryers may also range from $200 to well into the thousands. A kitchen range also runs between $400 and over $2,000. There is also the question of an electrical range vs. gas range. Having a solid idea of price ranges and budget will help you define your options.
What to Look for When Buying Appliances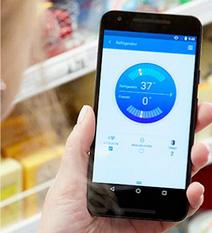 Get clear and honest about what you need for your household. For example, if you are shopping for a washing machine, determine what is important to you. Do you want a top load or a front-loading washer? Do you need larger capacity, a faster cycle time, energy saving, or smart controls that you can manage remotely? With so many options and advanced features, these are some of the decisions you will have to make.
Start your research online to narrow down the choices for appliances. Companies like Kenmore® offer side-by-side product comparisons in their line of washers to help buyers discern between basic operational features and sleek style with all the bells and whistles. Is a top priority energy savings? Take a look at this guide from Kenmore® Livemore™ on how to invest in Energy Star® Appliances.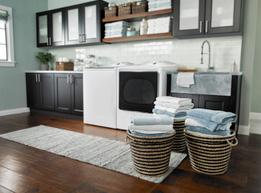 Take into consideration things like lifestyle and space before making a purchase. Make sure to measure the area where you will be putting the appliance - especially larger items like refrigerators, washers, and dryers – to avoid having to return or exchange them.
You may also want to consider whether you live in a house or condo, since in the latter, there may be additional restrictions you need to follow to receive a sizable delivery. Do you have space for a side-by-side washer and dryer, or do they need to be stacked? These are all questions that will help narrow down your choices.
Is aesthetics important to you? One of the many benefits of buying your essential appliances from the same brand is keeping the same line. If you are like me, keeping a consistent look and feel is important. If you chose a brand like Kenmore®, then you know that in addition to having a reliable appliance with a 100-year history of innovation, you will also be able to find a similar design across their products to meet your style.
How to Get the Best Deal on Home Appliances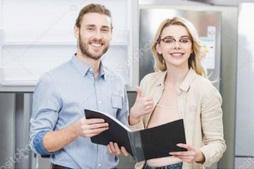 Although today it is not essential to walk into a store to purchase an appliance, it is crucial to get acquainted with your final choices to ensure that your purchase meets your expectations, so compile your wish list of features.
If you can be flexible in your time to buy and receive your appliances, this will help you save money too. Often, rush deliveries come with fees that you can save on with a few days to spare for a delivery. You also want to work with a retailer or brand that offers complimentary delivery and the basic hookup of the appliances, as possible. Making the necessary arrangements at the time of purchase will save you not only money but time.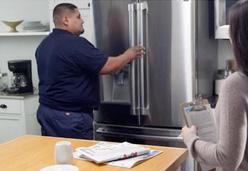 It is also important to consider price matching. Nowadays, many retailers will offer price matching. You may also want to consider floor samples or open box items with minor flaws, which may also be available for purchase with considerable discounts. Like many industries, appliance companies unveil their latest models in the Fall season. In their effort to make room for newer models, retailers may offer closeout deals and discounts in older models, which will also help you maximize your budget. Instead of an impulse purchase, make an educated choice.
Most Recommended Appliances
There are a lot of options available for consumers in the market today. One reliable brand to consider is Kenmore®, backed by over 100 years of presenting innovation and solving consumers' appliance needs. They have received the Women's Choice Award as an America's Most Recommended Refrigerator, Dishwasher, Washer, and Dryer. They earned this award based on national surveys distributed among tens of thousands of women. The survey results not only speak about the products but also about the reliable service the brand offers women and their families when making a purchasing decision.
Instead of trying out a brand that you may not be too familiar with, the best advice is to go with a brand that is amongst the Most Recommended by the Women's Choice Award. Their third-party and unbiased methods help you shop smarter, following the recommendations of thousands of women based on their real-life experience. To learn more about the Women's Choice Award and other trusted brands, such as Kenmore®, to make your purchasing decisions easier, visit the WomensChoiceAward.com.
Back