2020 Best Mattresses and Bedding Picks by Women
Mattresses, Adjustable Beds, Sheets and Pillows, Mattress & Pillow Protectors
Are your eight years up? Are you moving? Or are you just tired of sleepless nights on an uncomfortable mattress? Well, now that you're ready to buy, where do you start? That's easy – Women's Choice Award®. It's the only place where thousands of women across the country share their recommendations, so you can make informed mattress, base and bedding decisions to finally get a good night's sleep.
Mattress choices are seemingly unending. Amid the myriad of marketing and advertising, finding what's best is easier said than done. No more flip-flopping over which mattress or bed, or protectors, or even sheets are truly the best. Women across the country have spoken and here are this year's recommendations.
Our Best Mattress & Adjustable Bed Picks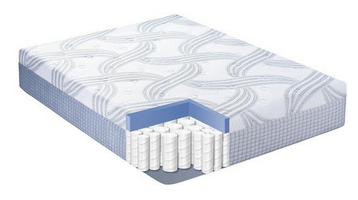 Scott Living Mattresses by Restonic
Drew and Jonathan Scott from HGTV's Property Brothers have partnered with Restonic, who's reputation and integrity for creating top-rated mattresses matches that of these home-makeover gurus. Mattresses start as low as $875 for a queen, and all come from the finest materials and have a patented construction. Scott Living Mattresses are assembled by hand, investing hours of craftsmanship into each one. Choose from micro coil, hybrid, memory foam or latex. Shipping and returns are free when buying direct from Restonic. Since 2011, Restonic has consistently received the Women's Choice Award for 9 out of 10 Customer Recommended Mattress Brand. Check out Restonic's other quality mattress lines like Biltmore and ComfortCare, which also carry our 9 out of 10 seal.
See more Restonic customers' top picks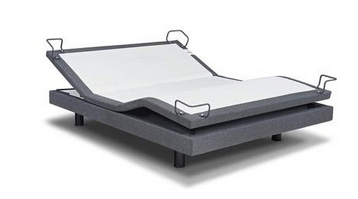 Smart Home, Adjustable Beds by Reverie
Ready to indulge in the best bedding experience? There's nothing quite like a reliable adjustable mattress frame that's flexible for just about any position. Get the ultimate in individual, tailored sleep comfort via the Reverie Nightstand™ app, smart home technology via Reverie Connect™ with DreamCell® mattresses and adjustable bases. Reverie is where comfort and science collide. Reverie's adjustable base accommodates more than just sleep with settings to reduce or eliminate snoring, to accommodate upright reading, improve circulation and alleviate back pain. Plus, the 3D Wave™ technology is like being gently rocked to sleep while getting a massage. Reverie has been recognized by Women's Choice Award since 2012 and offers free shipping and an unprecedented 365-day concierge promise to ensure you are happy with your Reverie product.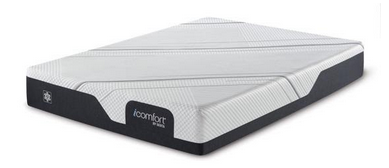 iComfort by Serta
Women have spoken and they are giving Serta mattresses and pillows the thumbs up. After nearly 90 years in the mattress making business, Serta continues to pioneer the way we sleep with optimized manufacturing processes and a focus on environmental sustainability. Plus, with the Serta Quality Assurance Program, every product goes through rigorous quality testing. And all Serta products are warrantied against manufacturing defects in workmanship and material. Serta received the coveted 2020 America's Most Recommended Award for best mattress and pillows. Mattress collections include the Perfect Sleeper, iComfort, iSeries, Mattresses in a Box, Hotel Mattresses, SleepTrue and more. Choose from traditional innerspring, memory foam or hybrid. Mattresses start as low as $899 for a queen.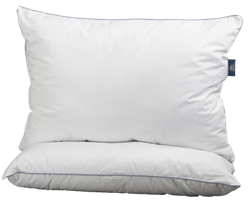 Serta's pillow lineup offers something for every preference and budget with options starting as low as $14.99. These Perfect Sleeper® options include Cool Comfort, Allergen Protection, Extra Firm, Platinum Hotel, MagicGel 2.0, DuoCore and TempActiv pillows.
Learn more about Serta quality mattresses
Learn more about Serta's Perfect Sleeper® pillows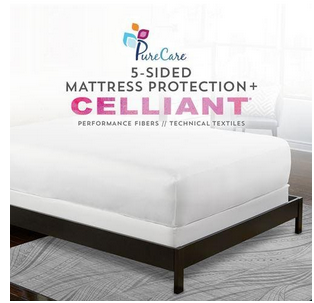 Our Best Mattress & Pillow Protectors
PureCare for the Conscious Consumer
Whether you're changing out a mattress or just want to have a cleaner sleep environment, it's time to purchase the protection you can trust for the greatest value and quality. When it comes to revolutionizing mattress and pillow protection, PureCare is far and away the frontrunner, garnering a 9 out of 10 recommendation from women. Combining superior technology, innovation and quality materials PureCare provides today's health conscious consumers and allergy sufferers with technologically advanced textiles that provide comfort and hygiene in the sleep environment. These clinically proven protectors for both mattresses and pillows come in a variety of options. Most provide physical barriers that resist moisture, allergens, dust mites, mold and mildew.
Featured Mattress & Pillow Protectors
PureCare Tencel™ – Breathable, lightweight fabric that's gentle on the skin and cool to the touch.
PureCare Aromatherapy – A variety of calming scents (lavender, mandarin, sandalwood, jasmine and eucalyptus) for enhanced relaxation and to encourage sleep.
PureCare Celliant® – Performance fibers that absorb bodily energy and recycle it back into the body, promoting healthy blood flow, faster recovery time from physical activity and a restful night's sleep.
PureCare FRIO – Clinically-tested FRIO fibers provide cooling effect by tunneling heat away from the body and creating a cool sleep surface.
See more PureCare mattress protection options
See more PureCare pillow protection options

Energetic, Luxurious, Organic PureCare Sheets
When it comes to luxurious sheets, the choice is clear. PureCare is where environmental elements, fabric technology and wellness come together. With premium sheet set options like the PureCare Celliant® line for recycling one's own energy back to them, or the botanical suppleness of the Modal line, the sustainability of bamboo, the softer than silk touch of Tencel™, exquisite comfort of cotton, or the reliability of microfiber, PureCare has a luxurious sheet for every bed and body.
Learn more about PureCare Sheets
Why waste time sorting through tons of paid reviews when Women's Choice Award has done your homework for you? Find out more about Women's Choice Award and the services and brands women recommend. The voice of women. Reputable referrals. America's best. Find it all at WomensChoiceAward.com.
Back