Top Tips for Spring Cleaning 2020
With Spring just around the corner, it's a great time to start thinking about Spring cleaning! This is a popular time of the year to clear the clutter as we transition from the bitter winter months to the lighter and brighter Spring months. Here are 10 tips and tricks to help you get through the Spring-cleaning season this year.
Make a Checklist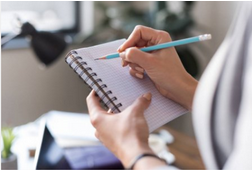 Start by making a simple Spring-cleaning checklist. List the areas of your home that you would like to see clutter and dirt free. Ask yourself questions like when was the last time I cleaned my closet? How old is that mascara I have been wearing daily? Even, does every sock in my drawer have a matching pair? You may also want to make a list of the supplies you will need to clean, but also of those you will need for storage and disposal. Think about some of the items you may want to put away, like heavy coats, scarves, gloves, and other seasonal items.
Set a Budget
Once you have your checklist ready, it is time to set a budget for all the purchases you will be making. One easy way to do this is by narrowing down the list of higher-priced items, like high-quality hangers. Then, determine the lower-priced items, such as plastic bags and boxes, and identify the places where you can get the best deals for what you need.
Think About Your Options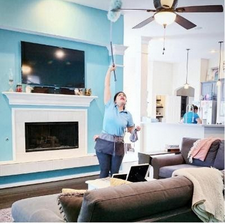 To make things as easy and effortless as possible, you may want to consider a trusted house cleaning company like Merry Maids. They have been tried and tested for over 40 years. They were also awarded the Women's Choice Award as America's Best Cleaning Service for the Home. This means that women in America voted and selected Merry Maids as the best cleaning service. Imagine not having to worry about what to buy or where to get started. You may also want to outsource a cleaning service for specific tasks that need to be more thorough, like cleaning the bathroom or the kitchen. Merry Maids has exceptionally high cleaning standards. You and your home deserve the best.

Get Your Supplies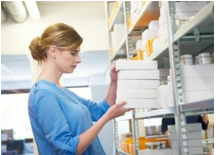 If you will be doing your own cleaning, going off your checklist, shop for everything you need to begin your cleaning session. As you go through your local supermarket or home store, approach your purchasing in an organized way to avoid unnecessary trips around or back at the store. Will you be using boxes or bins to store seasonal items? Are you organizing your shoes and need shoe racks? It's equally important to designate the spaces throughout your home that you will use to sort through your belongings. Think of categories such as "Keep," "Toss," and "Fix" to keep things organized.
Set a Schedule
A good Spring cleaning does not happen in a matter of hours. Set aside enough time to go through the areas on your checklist. For cleaning alone, calculate between three and eight hours, at least, depending on the size of your home. As you map out your house, consider how many areas need attention, and how much effort they will need. Remember to include the entryway, the kitchen, the living and dining rooms, bedrooms, bathrooms, dens, pantry, garage, and other areas. To stay on track, you may also want to use a timer so that the three-hour session doesn't turn into a five hour one!
Create a Spring-Cleaning Soundtrack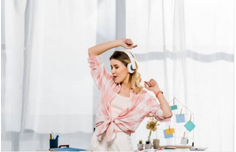 Do you enjoy music? This may be a perfect opportunity to create or put to good use a great soundtrack to energize you through the process. Some ideas for songs to include are "Work" by Rihanna and Drake, "Sugar" by Maroon 5, and "Uptown Girl" by Billy Joel. Whatever your preferred rhythm is, add it to your cleaning routine as it will make time go much faster! Since you will be shaking and moving, leave comfortable clothes set aside the night before so that you are ready and prepared for the day ahead.
Start by Decluttering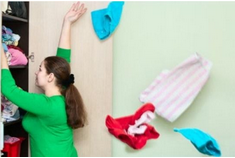 Time to try on garments, check the accessories drawers, and even your make up! There are many methods to declutter. One approach is to check garments for loose buttons, broken zippers, and visible threads. Then, decide if the article can be fixed or if it's even worth the effort and cost to repair it. You may also want to evaluate your closet based on the love it or not principle. If you are still in love with those boyfriend jeans from five years ago, you may want to hold on to them. However, you may not want to keep that company picnic t-shirt from two years ago.
Time to Clean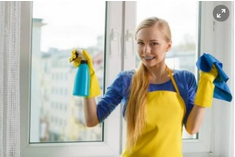 Once you have decluttered, it's onto the fun part! Time for deep cleaning. Hopefully, by now, you have purchased or gathered all your necessary supplies to give every area of your home a thorough scrub. Stick to your plan, your schedule, and zero in on each area. It's easier to take care of each space only once (for now) and do it well! If you have family members that will also be participating, assign each person an area to divide and conquer tasks.
Sit Back and Relax!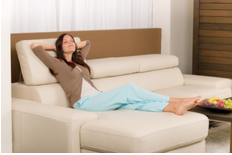 After what was likely a long day or long couple of days, congratulations! You completed your Spring cleaning! Take a few moments to sit back and relax! Prepare a soothing bubble bath or order in to celebrate and reward your hard work. You and your home will breathe a sigh of relief. Change your soundtrack to relaxing sounds, light a candle, and put your feet up. You have worked hard and deserve a break.
Maintain Your Results
Now that your home is clean and refreshed, it is a great time to decide how you will maintain your results. Will you continue to set aside a weekly or monthly time to keep your home clean? You may also want to consider a little help with some of Merry Maids services. Their team can customize a cleaning plan for you and even help you keep your home organized.

I hope you've found these tips and tricks helpful. Although we call it Spring cleaning, you can do a little bit every day to maintain your home fresh and clean. You can also visit the Merry Maids website to request a quote to learn more about their helpful cleaning services, and to get additional cleaning tips.
Back