Curbside Improvements to Increase Your Home's Value
First impressions are everything, especially when you're looking to list your home on the market. If the interior of your home is immaculate, but the outdoors is unattractive, buyers will often skip over the tour and move on to the next. When your home looks great on the outside, you're more likely to entice buyers to want to know what's on the inside.
What's amazing about enhancing the outside of your home is that you don't need a large budget to make a significant impact. This guide will walk you through easy curbside improvements that can increase your home's value.
Curbside Improvements for Your Home
The exterior of your home can be enhanced with a few simple curbside improvements that can increase the value of your home.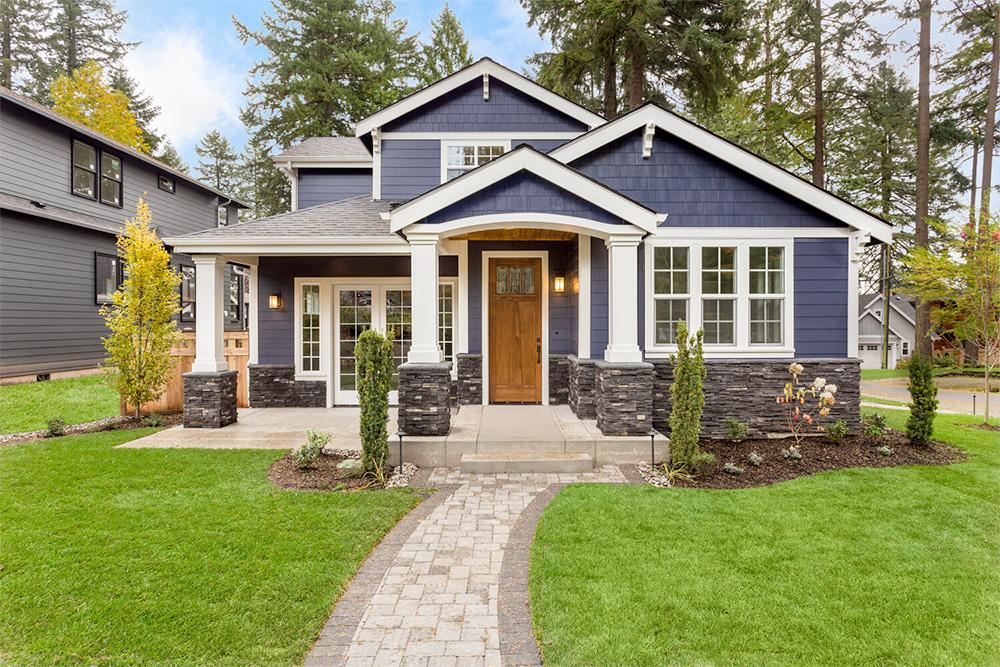 Paint the Exterior – Depending on the conditioning of the paint job on your home, a little paint can go a long way. You can touch up areas where the color may be fading or chipping for a quick and simple solution. Or you can opt to paint the entire exterior of your entire home. If you opt for a complete paint job, you'll want to choose a neutral paint that is more likely to appeal to potential buyers. Your real estate agent like the award-winning agents at Coldwell Banker, can help you select a color that fits the neighborhood and is a color that people will enjoy.
Clean the Exterior – Over time, the elements can begin to build up dirt, dust, and grime on the exterior of your home. Washing the exterior can improve the appearance and boost your curb appeal. You can take on the task of washing every exterior window, including the inside, to radiate the home's exterior. You can also pressure wash the siding or brick surfaces around your home to give them new life.
Enhance the Outdoor Lighting – Adding lighting to the outside of your home can brighten up the outdoor space and create a welcoming feel. If you have a sconce or an overhead light, you can replace it with a more elegant or unique lighting fixture. You can add additional light fixtures to adorn your doorway or patio, or add solar-powered lanterns to light the walkway to the entrance of your home.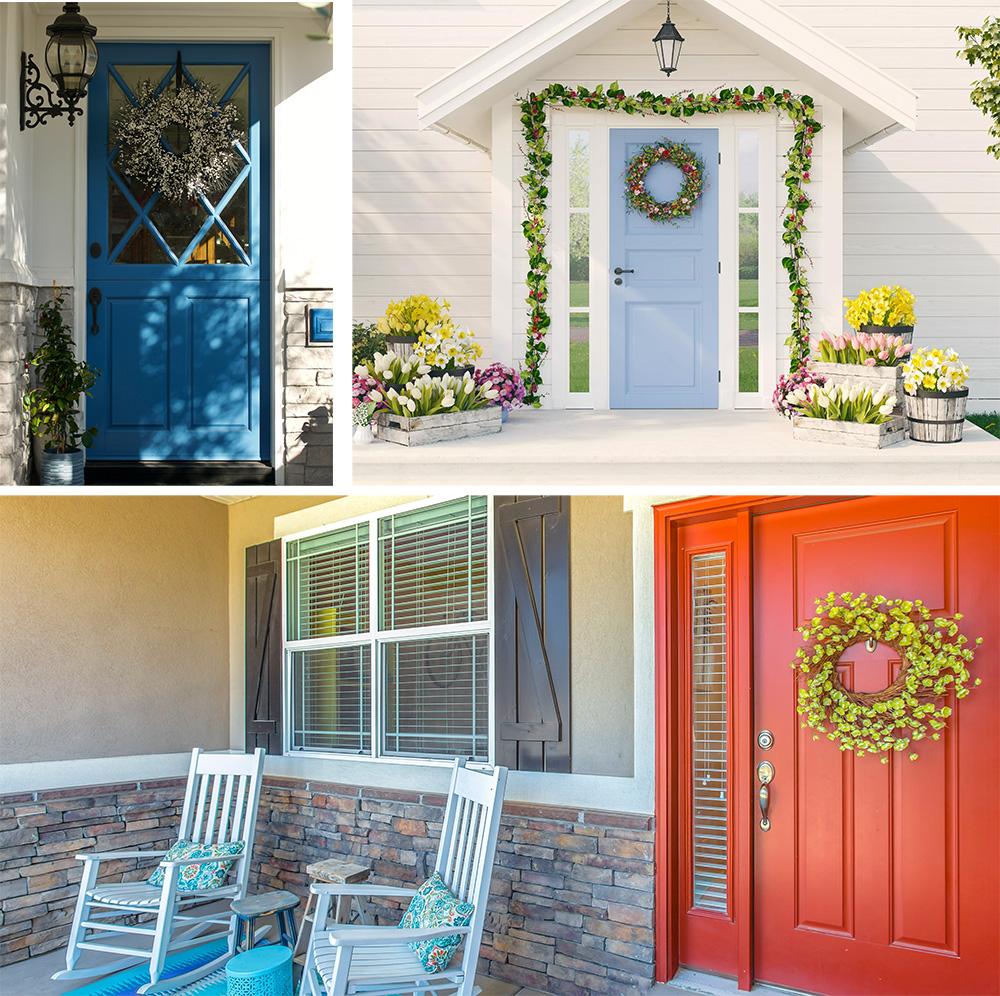 Refresh or Replace Your Door – The front door can draw in the eyes of potential buyers. Refreshing your door with simple repairs, cleaning, or touchups can enhance the look of the entrance of your home. You may consider painting the door an accent color to make it pop or replacing it altogether to make a bolder statement.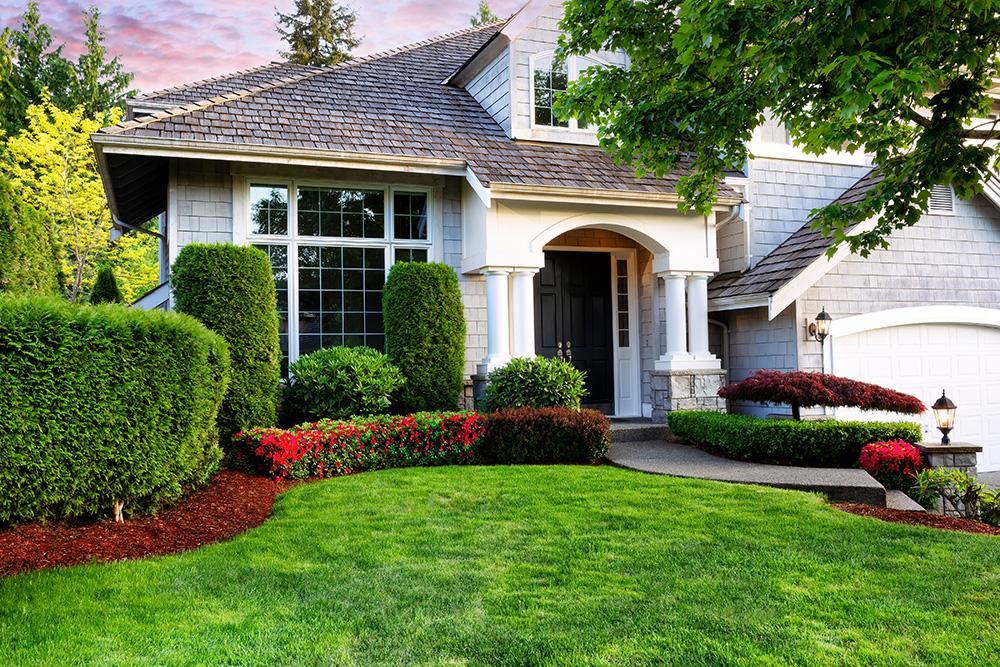 Landscape the Yard – The lawn is one of the first things people see when they approach your home. Pulling up to a home with dead grass, unkept flowerbeds, and bushes is not very appealing. According to the American Society of Landscape Architects, homeowners can increase their home value by up to 20 percent by adding beautiful, functional, and sustainable landscaping to their property. Before putting your home on the market, start with simple steps such as adding seed and fertilizer to your lawn, investing in flower beds, freshening the bark, trimming shrubbery, and edging the lines.
Bring some life into the space and add planters and potted plants to the entrance space and around the walkway. Flowers and smaller shrubbery are an affordable way to improve curbside. Keep your lawn mowed and watered regularly to ensure it looks its best by the time you're ready to list it on the market.
Embrace Symmetry – Symmetry is pleasing to the eye and is simple to arrange for the entrance to your home. When redecorating or updating the front entrance of your home, ensure your light fixtures, planters, and décor are symmetrical and appealing.
Clean Your Driveway and Walkways – When working towards improving your curb appeal, many people often don't think about the driveway or the walkways. If weeds grow in the cracks or there is dirt or build-up, it can make the home look less cared for and dingy. Power washing your driveway and sidewalks can brighten the concrete and give it a fresh and clean look.

Spruce Up the Garage Door – Your home's garage door is a significant part of your home's exterior. If it's chipping, dented, and looking a little worse for wear, it can impact your home's appeal. You can consider replacing the door if it's been through too much abuse to repair. If it's still in great condition, you can add a little paint or stain to make the garage door look more appealing.
Replace Hardware – The little details, such as the hardware around the outside of your home, can add style and enhance your home's curb appeal. Replace elements such as house numbers, doorknobs, locks, wall-mounted mailboxes, and mismatched hardware. If they are rusty, dingy, or dirty, these fixes are simple and affordable and can accentuate the style and aesthetics you're going for.
Fix and Clean the Road – The roof is not just an important selling point for your home. If it is looking in disrepair, missing shingles, growing moss, or fading, it can diminish the look of your home. No matter what stage of selling you're at, you will eventually have to address any roofing issues.
Cleaning up the roof, repairing any missing shingles, or having a new roof installed completely can not only make the house look great, but it's an attractive selling point for many buyers knowing they won't have to replace the roof for years down the road- or at least that it has been well-maintained by its current owners.
Curb appeal is vital when you are about to put your home on the market. If your home is looking unkempt, it can make or break a real estate deal. These easy and affordable curbside improvements can improve the look of your home, increase its value, and help you sell faster.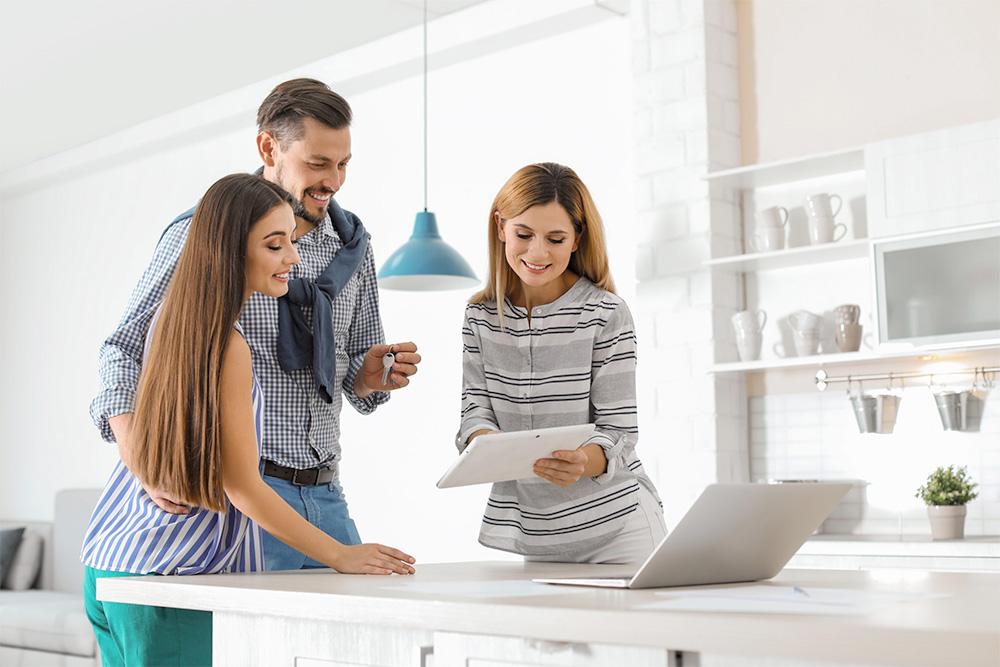 And, when it's time to list your home, you want to partner with the most reliable real estate agents to help you get the most out of your home sale. Coldwell Banker is an award-winning brand recommended by 9 out of 10 of their female customers, earning them the Women's Choice Award. We highly recommend looking for a Coldwell Banker agent in your area.
And be sure to check out "How to Stage Your Home for an Optimal Sell in 7 Simple Steps" so you're prepared inside and out!
Back