How to Stage Your Home for an Optimal Sell in 7 Simple Steps
First impressions are everything. A smart agent will help you entice buyers by driving visual appeal – and top dollar. And to do so, you (or rather your agent!) will need to know the current market and what buyers are looking for today.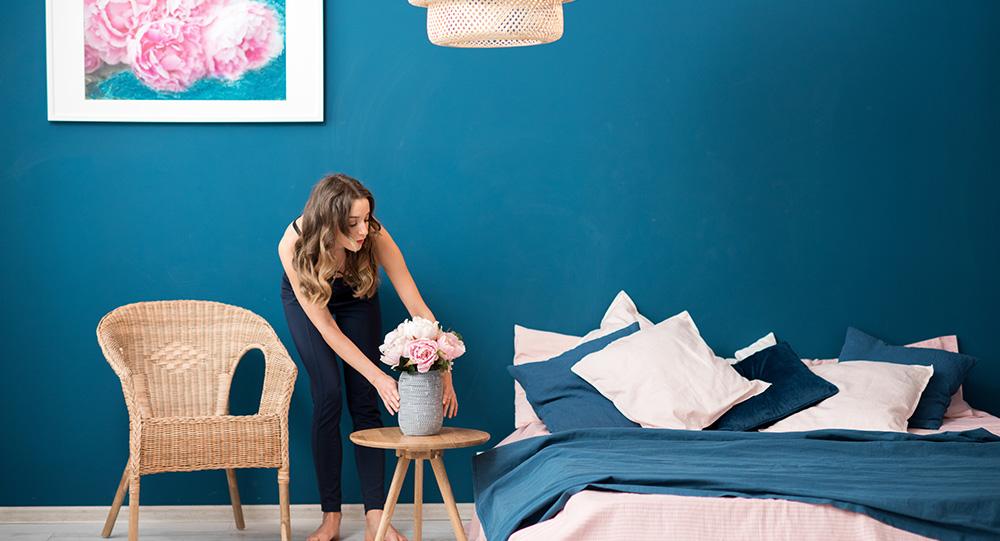 According to a study by the National Association of Realtors (NAR), 81% of buyers know what they are looking for before they even start the buying process, and 47% of buyers are influenced by the way a home is staged. To catch the eye of potential buyers, here are seven simple staging steps to optimize the sale of your home:
Repair

D

amage: Before putting your home on the market, take care

of

repairs that need

attention

. Replace broken tiles,

repair

holes in the walls, and patch up any scratches or dents.

Take care of any leaks

, marks or cracks.

Rec

aulk the inside of your window

seals

and around sinks

, tubs

and

counters

.

Repair broken closet doors, cabinet doors and loose door

handles, as both will get lots of use from buyers inspecting spaces around your home.
Now of course, some buyers are in the market for a 'fixer-upper'. In fact, in the last five years, 59% of respondents in the NAR survey cited an increase in the number of buyers who planned to remodel their new homes. But keep in mind that those individuals are typically looking to get the highest value- which means less money in your pocket. So regardless of the buyer's intent, it's in your best financial interest to stage your home attractively.
De-personalize: Once you've repaired damage

s

, it's time to de-personalize your home. This means removing personal items such as photos, collections, and heirlooms.

You also want to remove personal items such as cluttere

d

bathroom toiletries

.

You want potential buyers to

easily

visualize themselves living in

the

ho

m

e, as their own.

With 10%

of

homebuyers

expressing

disappointment by how homes looked compared to homes they saw on TV shows

,

de-personalizing your space

lends itself to that staged/model home environment that buyers

can

get excit

ed about.




Declutter:

And while you're

de-personalizing,

be sure to

declutter

.

This means getting rid of unnecessary items that are taking up space

around the home

.

Cluttered homes not only make people feel claustroph

ob

ic and uncomfortable, they also have the illusion of making your spaces look smaller.

Remove excess items on countertops such as small kitchen appliances, stacks of books and magazines, piles of toys,

superfluous décor items cluttering bookshelves and tabletops, etc.

Consider

donat

ing

items

to those less fortunate,

or put them into storage until you move into your new home. By decluttering, you'll make your home look bigger, more welcoming, and primed for a new owner.



Clean: Alas, once you've decluttered, it's time to give your home a really good cleaning. Pay special attention to the kitchen and bathrooms as these are the two rooms potential buyers will be most interested in. In fact, don't be surprised about potential buyers opening and closing the refrigerator or closet doors, so be sure to clean up those spaces as well.

Thirty-one percent of agents said that all sellers' homes were staged before being listed for sale, while 42% were only decluttered and had property faults repaired. This means if your home is already in great shape, a deep clean, declutter and depersonalization may be all you need. But no pressure, a good agent will make recommendations, and may provide you with a check list of things you'll want to complete prior to listing your home.

Paint: A fresh coat of paint can do wonders for a home. It will make the space look clean and new

,

and

it's

relatively cheap

!

Of cou

rse, keep in mind that w

hen choosing a paint color, it's best to stick with neutrals such as white, gray, or beige. These colors will appeal to the broadest range of potential buyers and will make your home look more spacious. Some common rooms for staging include the living room, kitchen, main bedroom, and dining room, so if you are painting, this is where you will want to focus your attention.


Rearrange the Furniture: Once you've painted, it's time to reevaluate the arrangement of furniture, as this one change may create a more open and inviting space. First, start by removing any unnecessary pieces of furniture. For example, that super comfy (but old) recliner cluttering your living room can be stored in a garage or storage unit. Or in the living room you may want to push the couch against one wall and put two chairs facing each other so it's an open yet cozy and conversational setting. Also be sure to let the doorway 'open up' to the seating and furniture arrangements. Whenever possible, don't block doorways with furniture where the room feels uninviting and 'cut off'.





Add Some Curb Appeal: Finally, you want to add some curb appeal. This means making the outside of your home look just as good as the inside. Start by power washing the exterior (or repainting!) and then adding some new landscaping. Trim hedges, plant flowers, clean up the walkways and line them with solar powered lights, etc. You may also consider repainting the front door and adding a new welcome mat and wreath. These simple changes can significantly affect how potential buyers perceive your home.
If you need additional help staging your home for sale, your listing agent should be able to help guide you through the process. Don't have one? Coldwell Banker was recommended by 9 out of 10 of their female customers, earning them the Women's Choice Award- so we highly recommend looking for a Coldwell Banker agent in your area. We also recommend checking out these '21 Staging Tips and Tricks to Sell Your Home'.
And did you know that award-winning Coldwell Banker and their agents utilize RealVitalize, a service that connects sellers with local, vetted contractors for painting, carpentry, staging, curb appeal enhancement, and other services that can get your home in tip-top shape? From one home-owner to another, having vetted contractors at your fingertips is priceless – saving you time, money and headaches.
By following these seven simple steps, you can stage your home for an optimal sale. And remain at ease knowing that you don't need to spend a lot of money. In fact, most of these changes can be made with a minimal investment in both money and time. The bottom line is making your home look clean, spacious, and inviting - attracting potential buyers and their best offers.
Back