Top 10 Tips When Moving Out of State
Moving out of state can be daunting - after all, there's a lot to plan and prepare for. But don't worry, this top 10 list was created to help make your out-of-state move a success, and dare we say, fun?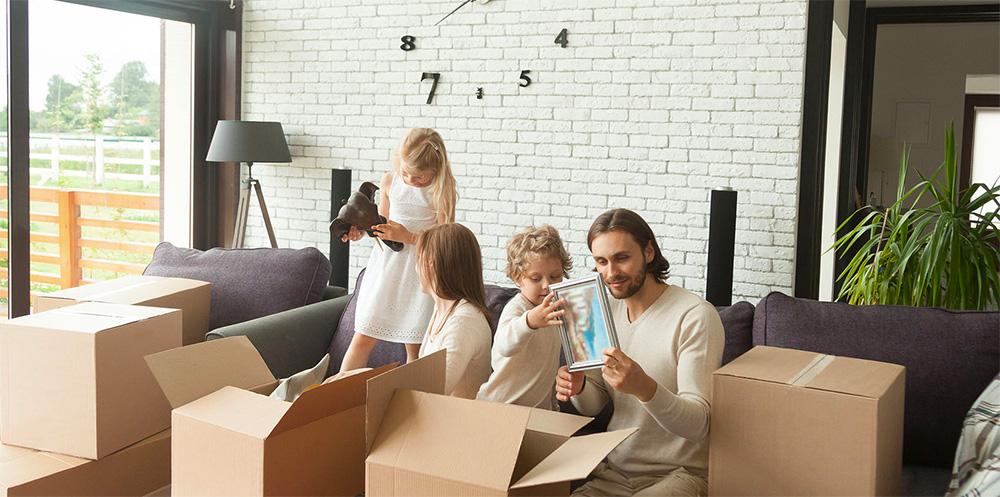 1. Establish Your Residency
Research how to establish a residency in your new state, which should outline the requirements. In general, you'll need to reside in the state for a certain period, have a physical presence there, and intend to make it your primary home.
2. Find the Perfect Place
It's not just anyplace – it's your place. Research different areas that will check off your 'must-have' bucket list. You can use city comparison tools in your research. You'll want to be sure it accommodates your personal and professional needs, as well as those of your families. A sales agent who specializes in a certain county or city can assist with finding the perfect place to live before making the big move. They know the ins and outs of and can help you find a home that suits your needs. This alleviates much of the stress associated with the out-of-state moving process while helping you save time and money. It's a wise choice to find a great agent today, like one from the award-winning Coldwell Banker.
3. Make New Friends
One of the best ways to make friends in a new city is by joining clubs or groups that align with your interests. There are many online communities that you can join, which can be a great way to make friends even before you move. Another great way to meet people is by volunteering to help your community. If you struggle to find these organizations and opportunities, contact your agent and ask them for suggestions in your new state. You may not think it's their job to help you with your social circle, but giving you insights into your new stomping grounds is one of many benefits that sets apart the great real estate agents from the average ones. We also recommend learning more about why you'll want a great agent by your side.
4. Get a New License
Getting a new driver's license is essential when you move to a new state. To get a new driver's license, you'll need to go to the DMV in your new state and provide some documentation, such as proof of residency, your social security number, and an additional form of identification. You may also need to take a driving test and vision test. It's essential to get a new driver's license shortly after moving to a new state, as some states have requirements as to how soon you must do it after your move.
5. Know What (and How) to Pack
In the early stages of the move, make a list of everything you'll need in the short-term, and those items you won't need in the immediate days or weeks. For example, you'll want access to some of your clothing, toiletries, bedding, essential documents, and valuable items. Items you don't need immediate access to can stay packed (with labels, of course!) until you are in your new home or ready to have them delivered. This will also minimize the stress when it comes time to unpack and you find yourself standing in a sea of brown boxes. It's wise to not only label, but to use neon packaging tape so that at a glance you can indicate which boxes are for which rooms, and can direct movers in a chaos-free manner (i.e. boxes with bright pink tape go to the kitchen; bright yellow to the master bedroom; green for the family room; and so on).
And consider a 'packing party'. Ask a few friends and family to come over to help you pack, in return for a free pizza and drinks.
6. Find a Good Handy Person
When buying a home and moving to a new state, selecting the right agent can make all the difference in your success, and that includes choosing one that resides and/or works in your particular city or county. After all, one of the first things you'll need is a good contractor or renovator for home repairs and maintenance. A great agent will know who to refer depending on the repair or maintenance services needed. They can also help connect you with reputable moving companies and provide other tips for making your transition smooth. Think of the time and stress you'll save yourself if you were handed a list of home contractors who were already vetted and recommended (i.e. plumbers, roofers, landscapers, cleaning companies, etc.). It would be a wonderful way to alleviate some of the stress when starting from scratch in a new city.
7. Register to Vote
When you move to a new state, you'll need to update your voter registration. You can usually do this online, in person, or by mail. Some states have a time limit for updating your voter registration after moving. If you're not sure whether you're registered to vote or if you need to update your voter registration, contact your state's elections office. They'll be able to help you.
8. Stay Organized
When you move to a new state, it's essential that your documentation is in order. This includes personal, medical and financial documentation needed to get a new driver's license, a new job, initiate payment plans, find care for your health needs, etc. By labeling the items you send to your new home and having your documents readily available (never pack away your important documentation), will smooth the transition. A good agent can connect you with local resources such as the best doctors, dentists, schools, and the list goes on.
9. Tour Your New Home (and City!)
When moving to a new state, it's wise to learn about your new city before making a big investment into your new home. While an agent can take you on a virtual tour of various homes in the area you're interested in, he or she should also have insights on the community's highlights and shortcomings. How lengthy is the commute to work? How are the schools in that area? Is the neighborhood lively and booming, or quiet and subdued? How close are you to major highways, shopping centers, etc.?
Learning about the city and taking virtual tours of homes will give you a strong sense of peace when it comes time to make your decision. Of course, once you feel you've learned the lay of the land, it's important to visit the city and tour some of the homes and communities with your agent.
10. Enjoy Your New Home
Once you've made it, take a deep breath and settle in. Explore all that your new city has to offer. Check out the local sights, restaurants, parks, and shopping. Connect to online groups, whether it's book clubs or mom meet-ups. It may seem bitter-sweet to start anew, but keep your perspective positive… after all, how exciting is it to have a clean, fresh slate? Start with your home and make it the perfect sanctuary.
Finding a great agent that fits your needs and personality well will be a pinnacle to your success. But as with any industry, some professionals are just better than others, and with the vast number of real estate firms it's tough to know where to start. That's why at the Women's Choice Award, we surveyed women across America to determine the brands they would highly recommend. The verdict? A whopping 9 out of 10 women say they would recommend Coldwell Banker to their friends and family. And with a well-established real estate company that was founded 116 years ago, and has over 100,000 agents across the globe, they've surely got you covered. In fact, you can start your search for a real estate agent right now.
Back