Why a Home Warranty is Beneficial for New Homeowners
Buying a home is a significant financial investment that comes with many unforeseen costs. By purchasing a home warranty, you can help protect your investment. A home warranty is different from home insurance, in that it covers the costly replacements or repairs of major systems and appliances in your home. In fact, you're 28 times more likely to use a home warranty plan than your home insurance!
Moreover, 52% of American homeowners say that the cost of purchasing a home took them by surprise1, and homeowners spend over $10,000 a year on home repairs2. Home warranties are especially beneficial for new homeowners who may not have experience with maintaining a home or who do not have the money to cover unexpected and costly repairs.
What is a Home Warranty?
A home warranty company covers repairs or replacements for home systems and appliances. Most warranties cover system and appliance repairs or replacements due to normal wear and tear, but some exclusions may apply. You'll also want to understand what isn't covered by your home warranty and specific terms and conditions.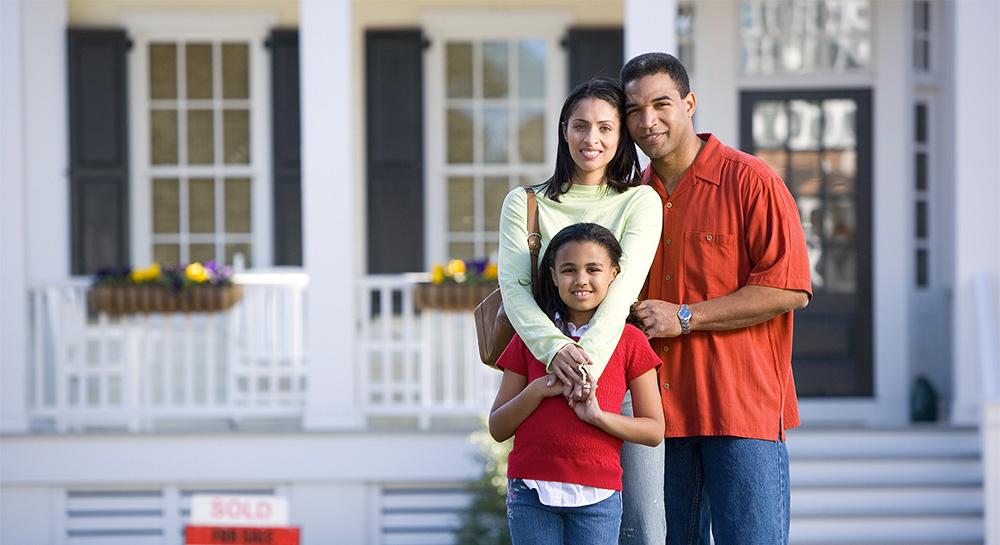 A home warranty varies by the plan you chose, but traditionally covers the following under 'home systems' and 'home appliances':
Home Systems Include:
Air Conditioners
Heating/HVAC Units
Ductwork
Electrical (i.e. built-in exhaust, vent & attic fans, main breaker & fuse panel box, interior electrical lines, ceiling fans, garage door openers)
Doorbells & Chimes
Plumbing (i.e. water heaters; interior plumbing lines; toilets; faucets & valves; plumbing stoppages; water leaks; whirlpool tub & motor parts; and damage from sediment, rust and corrosion
Home Appliances Include:
Refrigerators
Ranges/Ovens/Cooktops
Dishwashers
Built-in Microwaves
Clothes Washers
Clothes Dryers
Garbage Disposal
Instant Hot/Cold Water Dispensers
If you have a home warranty and something in your home breaks down or needs repair, you would contact your home warranty provider and get the part repaired or replaced as applicable under your warranty.
The Benefits of a Home Warranty for New Owners
A home warranty is a valuable investment for homeowners. It provides peace of mind knowing that any covered repairs or replacements to your home's systems and appliances will be taken care of with your warranty. Home warranties are typically valid for one year and cover many items. The benefits of a home warranty for new homeowners include:
Increased resale value
Protection against the high costs of unexpected repairs
Coverage for systems and appliances that may not be covered by home insurance
A single point of contact for all repair or replacement needs
Potential discounts on your home insurance premium
No need to research reliable contractors – the home warranty company will take care of it all.
A home warranty is an affordable way to protect your investment and keep your home in top condition for years to come. Use this guide, to get a sense of just how much you may be able to save!
The Cost of a Home Warranty
A home warranty can be a great way to save money on repairs and replacements for your home appliances and systems. The warranty plans usually cover multiple items, such as the refrigerator, oven, dishwasher, washing machine, clothes dryer, built-in microwave, air conditioner, etc. Many home warranty companies also offer additional coverage for pools, spas, and septic systems. The average cost of a home warranty is usually around $40 to $70 per month3.
Service call fees are usually around $75 - $100, and homeowners must choose their plans wisely, as any claim on appliances and systems not covered under the plan agreements will be denied4. So, when deciding if a home warranty is worth it as a new homeowner, consider which items are essential and at risk of breakdown, and compare this to the cost of replacing the items on your own.
Home warranties are especially beneficial for new homeowners because they can help you avoid some of the most common pitfalls that new homeowners face. A home warranty can help you budget for the unexpected expenses of these real-life scenarios, giving peace of mind that your home is protected- but which company is best for you?
When it comes to choosing a home warranty, many options are available on the market, but award-winning American Home Shield is America's #1 home warranty provider for a good reason. With over 2 million members, American Home Shield offers three different coverage levels so all homeowners can find a proper plan, which covers parts of up to 23 appliances and systems. And, if they can't repair your covered item, they'll replace it. That's the kind of peace of mind that every new homeowner needs.
You can compare plans for the best coverage and pricing.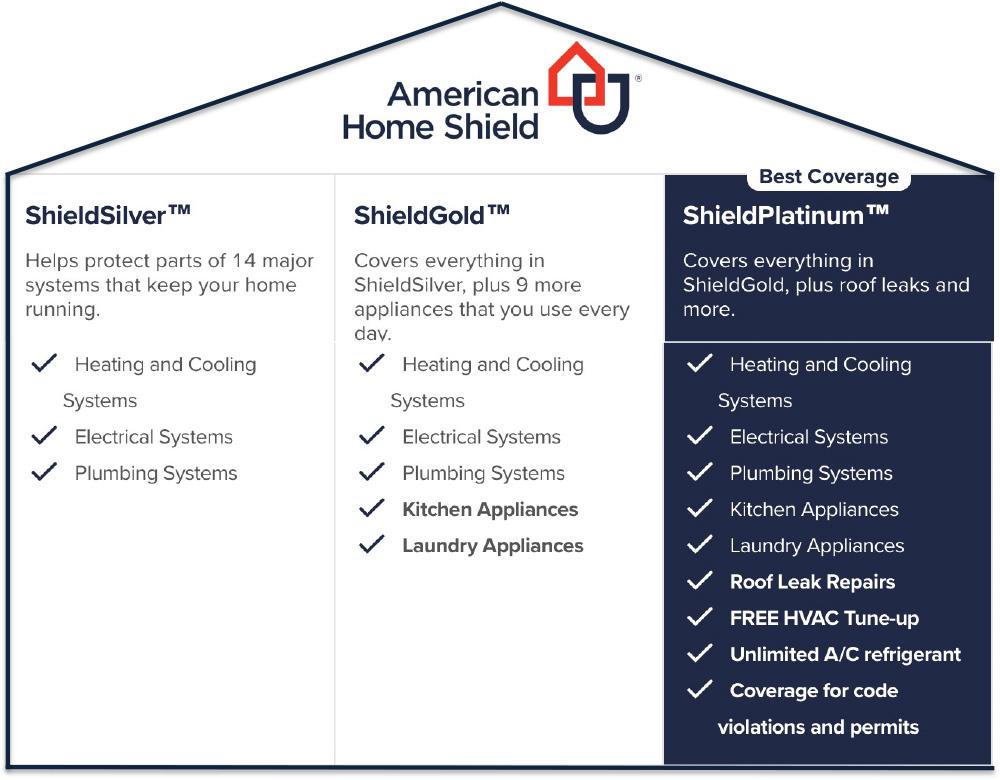 Plus, American Home Shield Plans come with 'Shield Assurances', including coverage for older items, pre-existing conditions, items without maintenance records, and more. Also noteworthy is American Home Shield ProConnect which provides vetted, highly reviewed local and handyman services, on-demand.
When it comes to choosing a home warranty, you can feel confident knowing that women across America have recommended American Home Shield, earning them the coveted Women's Choice Award. Visit American Home Shield to shop home warranty plans.
Sources:
1 Matt Brannon (2022) Clever Real Estate, Hidden Costs, Buyer's Remorse: The True Cost of Homeownership < https://listwithclever.com/research/true-cost-homeownership-2022/>
2 Angi (2021) State of Home Spending https://www.angi.com/research/reports/spending/
3, 4 Kathryn Parkman (2022) ConsumerAffairs, How Much Does a Home Warranty Cost? < https://www.consumeraffairs.com/homeowners/home-warranty-cost.html>
Back