How to Plan the Perfect Princess Cruises® Vacation
When planning a cruise, you'll likely start with these considerations: the destination(s), the service and offerings on board the ship, and finding exceptional value. Here we'll guide you toward a one-of-a-kind cruising experience with the award-winning Princess Cruises®.
Between the 330+ destinations, unparalleled onboard experiences, and unique Princess package offerings - you'll be set to sail!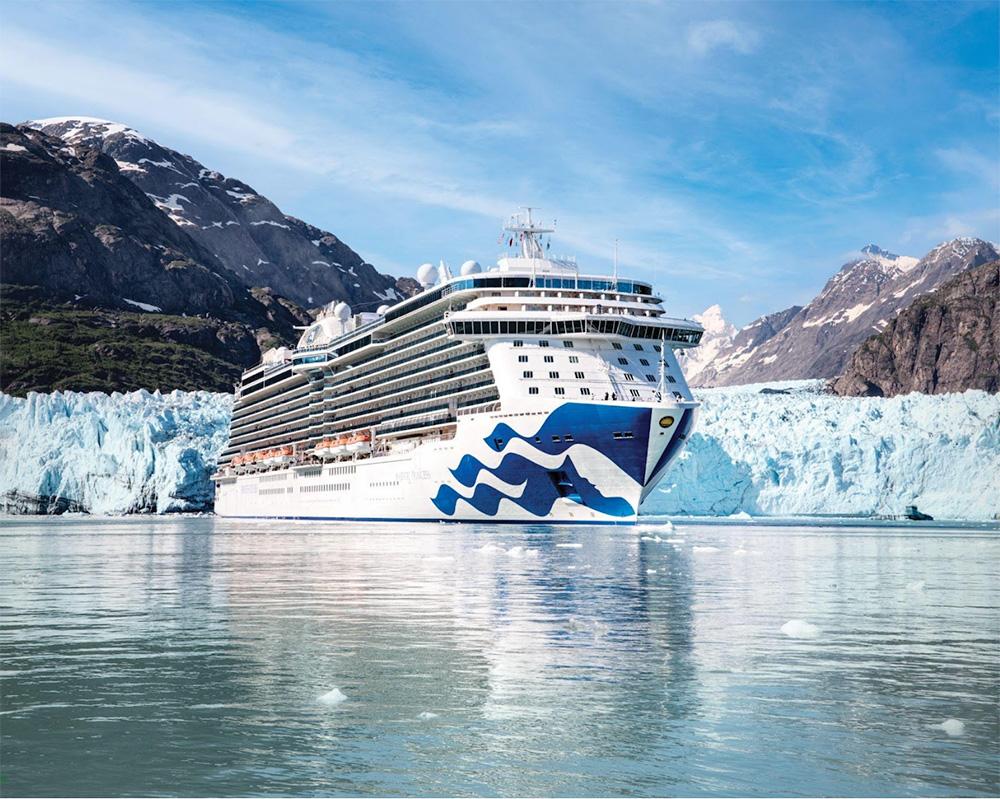 THE DESTINATION OF YOUR DREAMS
We may not know your wildest dreams but we'd bet your dream destination makes the list. After all, the odds are in your favor! Did you know that Princess® is the destination leader, sailing to many destinations across all seven continents, with a fleet of 15 innovative ships? Alaska, the Caribbean, Hawaii, Tahiti, Europe, Antarctica... and the list goes on and on.
There is truly an adventure for everyone. You can check out the full list of destinations at www.Princess.com to see for yourself.
And in addition to earning the Women's Choice Award as a most recommend cruise line,
Princess has also received accolades from various travel partners that recognize Princess for its itineraries including, "Best Cruise Line Itineraries" by Recommended Magazine (a 14-time winner)!
There are so many destinations to choose from, but we've chosen three of our favorites, just to give you a taste of the experiences you can dream up with a Princess cruise itinerary:


Destination: Alaska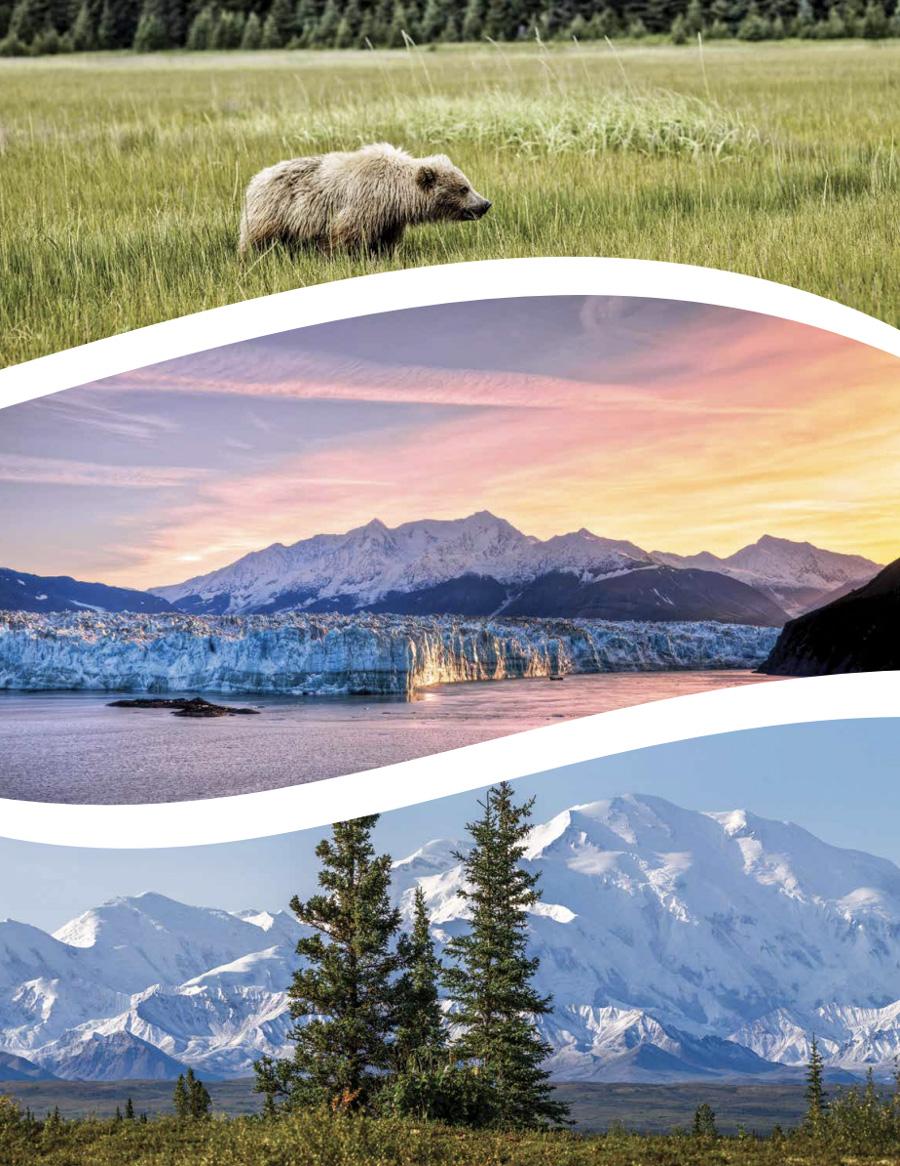 Princess® is recognized as the #1 Cruise Line in Alaska, bringing more people to the Great Land than any other cruise line. In fact, Princess celebrates 55 years in Alaska, in 2024.
In Alaska, there are so many amazing wonders. Experience amazing ports and shore excursions in the great land, immersing yourself in nature along the way. You will journey through breathtaking fjords and see beloved wildlife in their natural habitat. And of course, you sail right up to some of the world's most famous glaciers!
Venture through Glacier Bay National Park, visit Denali National Park, or experience a Princess Cruisetour adventure where you'll enjoy scenic rail service and overnight stays sitting fireside at Princess Wilderness Lodges®. The adventures are endless!
You can learn more about the adventures you can have in Alaska with Princess here.
But just as exciting are the plethora of Princess's programs, which bring the Alaska destination right onboard. Their North to Alaska program features the following:
Cook My Catch:

With 'Cook My Catch' excursions, experience the pinnacle of fresh seafood. Catch your own salmon or halibut with the help of a local expert, and in the evening Princess' talented chefs will prepare your haul for your dinner — this one is a Princess exclusive!

Loggerheads:

Meet an actual Alaskan lumberjack! Axe-throwing competition, anyone?

Stories from the Sea:

Have you ever watched Discovery Channel's

Deadliest Catch

? Listen in to Captain David Lethin about his true-life experiences and adventures in the Bering Sea.

Dogsledding Champion, Libby Riddles

:

As the first woman to win the 1,100-mile Iditarod sled dog race, she has many tales to tell about her road to triumph.

Mountain Climbers:

Listen in on exhilarating stories from those who have conquered Denali!

And more, like the Princess Treehouse, puppies training to be sled dogs, and an Alaskan explorers youth program.

Destination: Caribbean
From turquoise waters and pristine beaches to historic Mayan ruins and local Caribbean culture, adventure lurks around every corner. In fact, you can call it mother nature's playground. Whether you're on land or out to sea, there is something for everyone. Go ziplining above the lush jungle, snorkel through a coral reef teeming with life, take an off-road vehicle deep into the rainforest, or sail a catamaran out to explore a shipwreck.
The private resort at Princess Cays is situated on more than 40 acres and features over a half-mile of white-sand shoreline. The resort boasts outstanding amenities while carefully preserving this natural paradise. Take in the views from the observation tower. Enjoy a complimentary beach barbecue. Sip a cool drink or browse the shops and the local craft market. All of Princess Cays' facilities are linked by walkways. Recreational activities abound. Enjoy volleyball and a full range of water sports, or simply relax on the beach.

And those are just the shore excursions when you arrive at port. Princess always brings the destination on board- it's called Rhythm of the Caribbean!
With the Rhythm of the Caribbean, you will embrace the spirit of the islands the moment you step on your ship. Savor island cuisine, sip signature cocktails and engage in authentic regional experiences. Dance beneath the stars to vibrant island rhythms at exclusive parties, and immerse yourself in one-of-a-kind cultural activities — from concerts and crafts to talks from shark experts and treasure hunters! And who wouldn't be excited to have a chat on deck with island parrots while sampling Caribbean rum?
Plus, the kids are never forgotten. A fan favorite for them (and the adults!) is Discovery at SEA, which brings the expertise and excitement of the Discovery Channel™ on board your Caribbean cruise! Enjoy Shark Week all summer long with shark-themed activities, hear tales of sunken treasure and lost shipwrecks from the stars of Travel Channel's™ Caribbean Pirate Treasure, and explore the constellations and spectacular galaxies of the night sky with the Voyage to the Stars indoor


Destination: Hawaii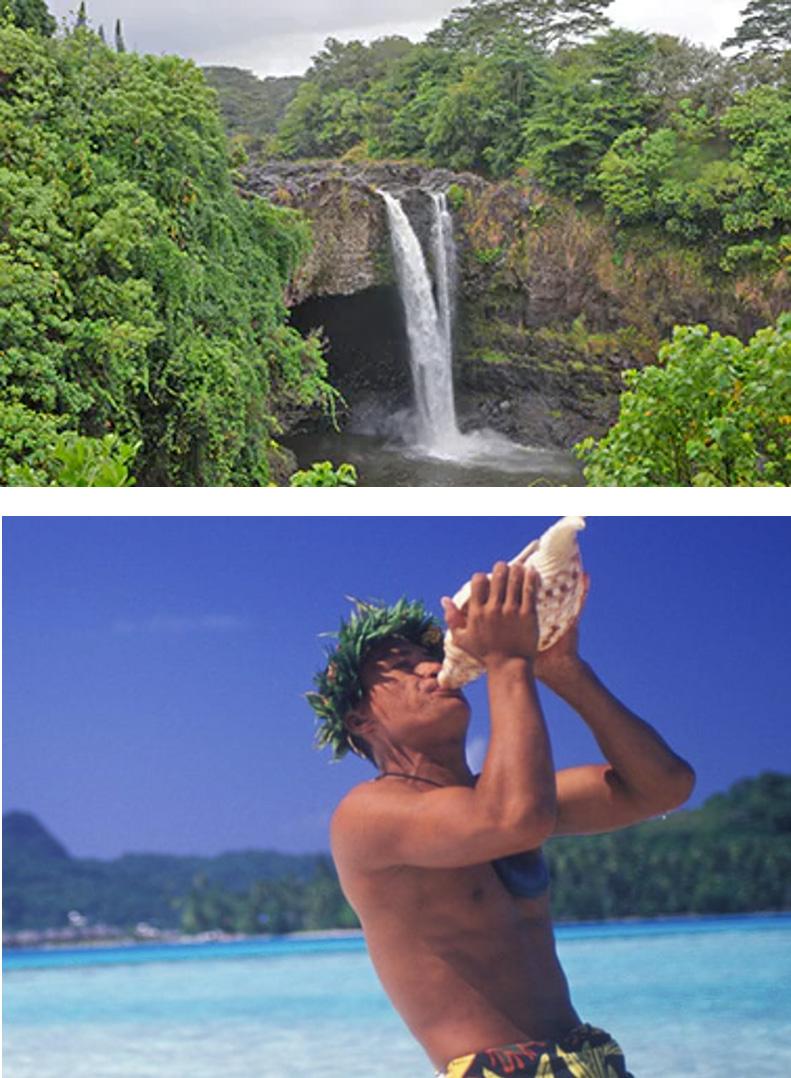 Off the west coast in the beautiful Pacific Ocean is where you'll find Hawaii, with equally exciting festivities. One of the best features of taking a Hawaiian Princess cruise is that you can visit up to 4 of the islands without the hassle and expense of island hopping by plane. It's continuous fun on and off the islands with an effortless journey and adventure each step of the way.
And while you'll certainly fall in love with Hawaii's beauty and adventure, the Princess Hawaiian cruise will immerse you in the color, culture, and flavors of Hawaii through their unique "Aloha Spirit" onboard program:
Lei-Making Workshops
Ukulele Playing
Hula Dance Lessons
Polynesian Language Classes
Grand Hawaiian Farewell Luau- guests can show off their new Hawaii-inspired talents!
The Halau Hula Olana Folkloric Show — a Princess guest favorite
Hawaiian Musicians, Naturalists, and Entertainers
The historic King Kamehameha Festival celebrated on board, as part of the Festivals of the World program

Princess makes cruising to Hawaii just as fun as being there!
But wherever you go among their 330+ destinations, you can be sure to make the most of your time in port with Princess shore excursions, which will totally immerse you in the destination! We recommend Princess shore excursions to maximize your exploration time and minimize the hassle of worrying about getting back to the ship. In fact, with Princess shore excursions you have a guaranteed return to the ship and their promise that the ship will wait if your tour runs late- phew! Plus, you can feel good knowing that Princess has the trifecta - competitive pricing, friendly service, and unmatched destination expertise.
At www.Princess.com you can discover all the top-rated destinations on award-winning shore excursions, where you'll get exceptional service and outstanding experiences. And, speaking of exceptional service…
THE SERVICE YOU DESERVE
The best vacations typically include minimal hassle along the way, and services that make life easy- and fun! Among so many offerings, there are two in particular that set Princess apart:

Princess Cruise Vacation Planners
At your fingertips is a FREE Princess® specialist to help you plan your cruise vacation. You'll have a dedicated Princess contact to help you book cruises, air, hotels and more to get the most out of your vacation. Your Cruise Vacation Planner also has insider tips on promotions, expert knowledge and recommendations on destinations, advice on excursions and activities, and they're even able to help plan celebrations and organize groups.
And in regard to organizing group events, do check out our blog: "A Cruise for Every Celebration" to learn more.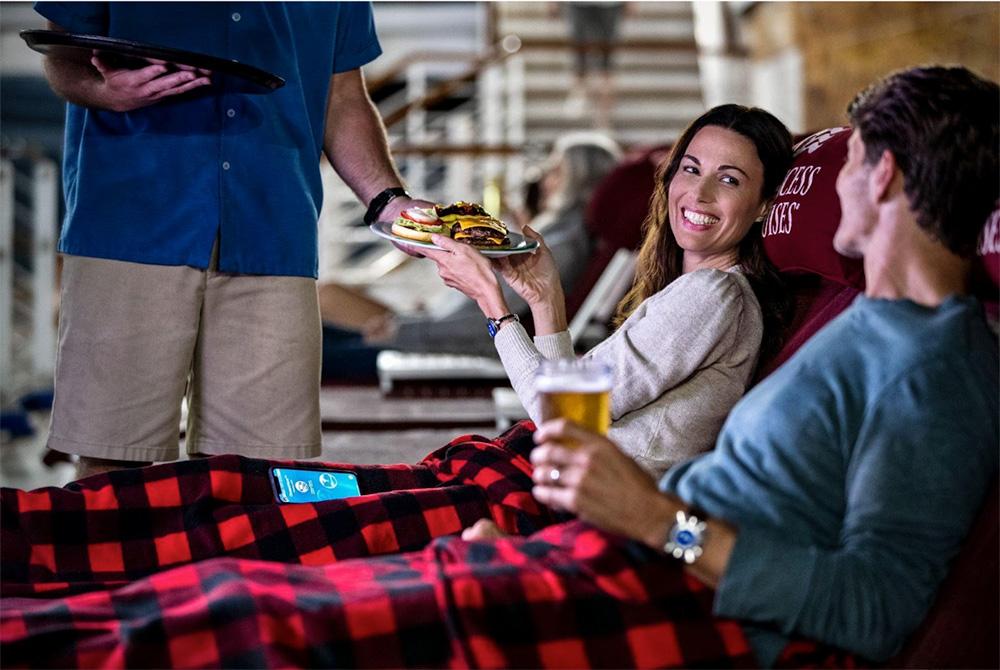 MedallionClass® Delivers Next-Level Service
Princess Cruises® is going above and beyond with their Medallion® wearable device. Forget about digging around for your room card or needing a credit card handy to pay for food and drinks while sitting pool-side. In fact, you don't even have to move. With their cutting-edge MedallionClass® technology you can order your favorite cocktail, the best pizza at sea and even sunscreen delivered to you so you can enjoy the moment with your loved ones instead of waiting in lines.
And the Princess crew knows how to take care of you. It goes beyond knowing your name. It's surprising you on your birthday. Knowing you take cinnamon in your latte and bringing you that latte anywhere. It's addressing any concerns right now, not later, maybe even before you ask.
The MedallionClass app makes your vacation effortless and personalized. Choose your dining reservations before stepping on board, find your loved ones anywhere on the ship and so much more, just a tap away.
To learn even more, you can check out this blog which is all about the amazing MedallionClass, including lots of cool pictures, testimonials and more.


AN UNPARALLELED VALUE
Princess® offers one of the best vacation values around: explore multiple destinations, yet only unpack once; indulge in multicourse meals to remember; and be entertained endlessly with Broadway-style shows, comedy acts, and bands. And regardless of the festivities, day or night, your comfortable stateroom will always be just a walk away. And the best part? You get it all for a fraction of what you'd spend on a land-based vacation! Just imagine the cost of every show, Uber, meal and experience on land and you'll realize it can't come close to the value you find on a Princess cruise.
And of course, they have additional offerings where you can get an even better value, which is by purchasing the Princess Plus or Princess Premier packages. Here is the breakdown of each to help you decide on which is best for you:
Princess Plus:

If your ideal day includes a fancy coffee in the morning followed by cocktails by the pool while streaming your favorite show...or fitness classes followed by dessert and coffee, you'll see that the Princess Plus package pays for itself. It includes drinks, unlimited Wi-Fi, crew appreciation, premium desserts, unlimited juice bar and fitness classes. When you do the math, you realize it really

Pays to Plus

SM

, as they say. They estimate an overall savings of 54% based on a 7-day cruise.


Princess Premier:

Get everything you'd get with the Princess Plus package - plus even more! Premium drinks, unlimited Wi-Fi for up to 4 devices per guest, crew appreciation, specialty dining meals, a photo package, Princess prizes (chances to win amazing prizes when entering your stateroom), unlimited premium desserts, fitness classes and juice bar, plus a Medallion accessory and priority seating at production shows. It's all included with an estimated overall savings of 66% based on a 7-day cruise.
So, if you're looking for a truly memorable vacation for yourself or for your entire family, we hope you've found what you're looking for. In addition to the 330+ destinations, exceptional service, and unparalleled value, cruisers across America have spoken when they named Princess the most recommended cruise line, earning them the Women's Choice Award. We hope you'll see for yourself!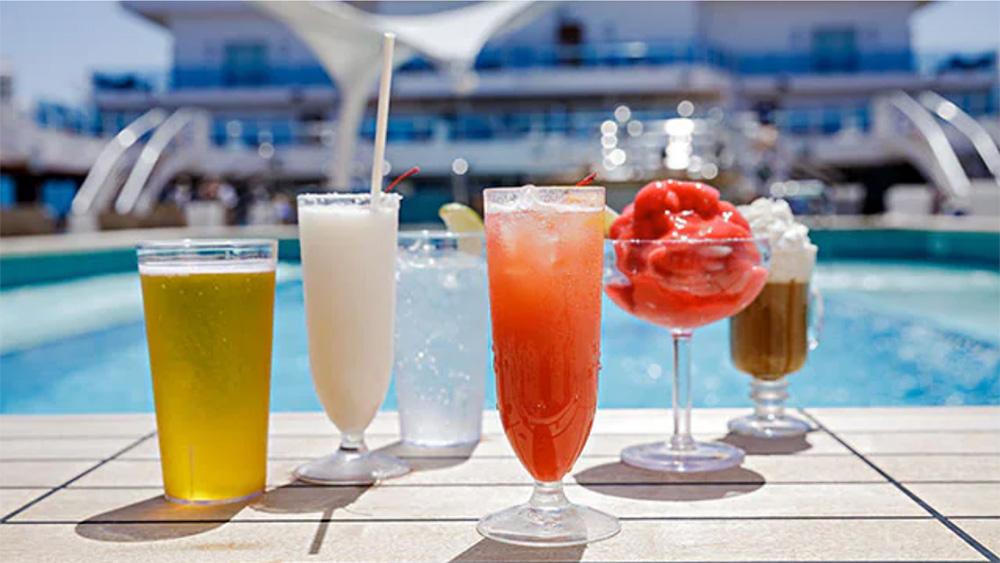 And last but not least, here are a few more links to check out - enjoy!
Back